Technology
Product Innovation
Developing innovative coatings that allow the products they protect to last longer and look beautiful is the heart of Axalta's business.
Axalta's focus on continuous innovation of our vast product offerings is the key to our company's success. One of the biggest contributions to global sustainable development Axalta makes is through our coating systems. Our products and services are developed and formulated to incorporate sustainability attributes, such as formulations without substances of concern or that have low or no VOC emissions. Axalta's coatings are also designed to enable our customers to achieve their own sustainability goals by improving productivity and reducing emissions, energy, and waste from their coating processes. Below are just a few of our hundreds of product offerings that provide sustainability benefits.
Advancing Electric Motors
In an effort to meet global sustainability goals to reduce emissions, manufacturers are increasingly looking for technologies to enable the widespread use of hybrid and electric motors. To achieve maximum performance, these motors require electric insulation coatings that enable efficient and safe operation of electric devices, including electric vehicles. Axalta's Energy Solutions business continues to advance these necessary coating systems.
In 2018, Axalta launched Voltatex® 4224, a high-thermal conductivity impregnating resin that significantly increases performance by conducting thermal energy as quickly as possible while keeping the electric motor temperature low. Its thermal conductivity is more than double compared to most standard impregnating resins. This new technology reduces the operating temperature of an electric motor by up to 30° Celsius or reduces the size of the motor by more than 15 percent. The use of Voltatex® 4224 enables higher motor efficiency and smaller, lighter electric devices. The product is manufactured using some renewable raw materials and is formulated to reduce VOC emissions.
Axalta was honored to receive a prestigious R&D 100 Award for Voltatex® 4224 in November 2019 as one of the top 100 revolutionary technologies of the past year.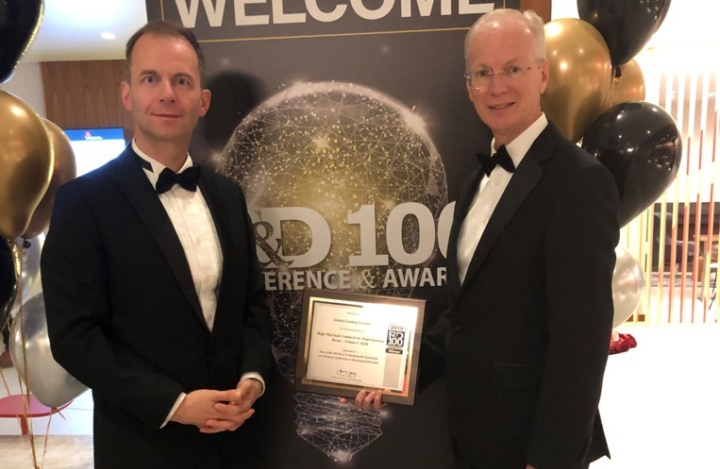 For more information on Axalta's suite of Energy Solutions products, please visit our website.
Sustainable Refinish Coatings
Axalta's Refinish business is at the forefront of sustainable coatings technologies. As the number one global supplier to the refinish sector, we continue to find ways to develop coatings that protect and provide brilliant color while improving productivity and reducing environmental impacts in body shops around the world. Our latest generation of waterborne coatings are designed to meet stringent environmental standards while providing better coverage with fewer coats than conventional products, reducing the time it takes our customers to repair a vehicle. Several of our refinish coating innovations are described below.
Axalta's Spies Hecker® Permahyd® 2K Sealer 5650 is a two-component waterborne refinish product that reduces sealer application time by up to 75 percent. This sealer enables a single visit for application and requires only blowers to dry, reducing total application time to 5 minutes or less compared to approximately 20 minutes with traditional products. This allows collision centers to increase throughput and productivity in their business.
Axalta launched a new ultra-high productivity non-sanding primer in our EMEA region in 2019. This innovative primer is part of our suite of Ultra Performance Energy System products, which allows body shops to refinish a vehicle part in just 36 minutes, making it the fastest refinish system on the market. Drying can be achieved at 20°C or 40°C, allowing body shops to reduce energy use in their operations by up to 70 percent. Whether refinishers opt to improve productivity or reduce energy use, the suite of products delivers a high-quality finish that consumers expect.
Axalta's suite of Cromax EZ waterborne refinish products is an easy-to-use system for refinishers. Our company is at the forefront of leading the industry's shift from solventborne to more environmentally friendly waterborne coatings, and the Cromax EZ suite enables a seamless transition for refinishers. Axalta released a streamlined suite of low-VOC undercoat and clearcoat products in the Cromax Premier LE 35XXS series. This family of sustainable coatings also shares a family of activators that allows body shops to use a wide range of application temperatures and reduce their activator inventory by nearly 50 percent. This system provides a premium appearance while reducing complexity, waste, and inventory, which improves efficiency in our customers' operations.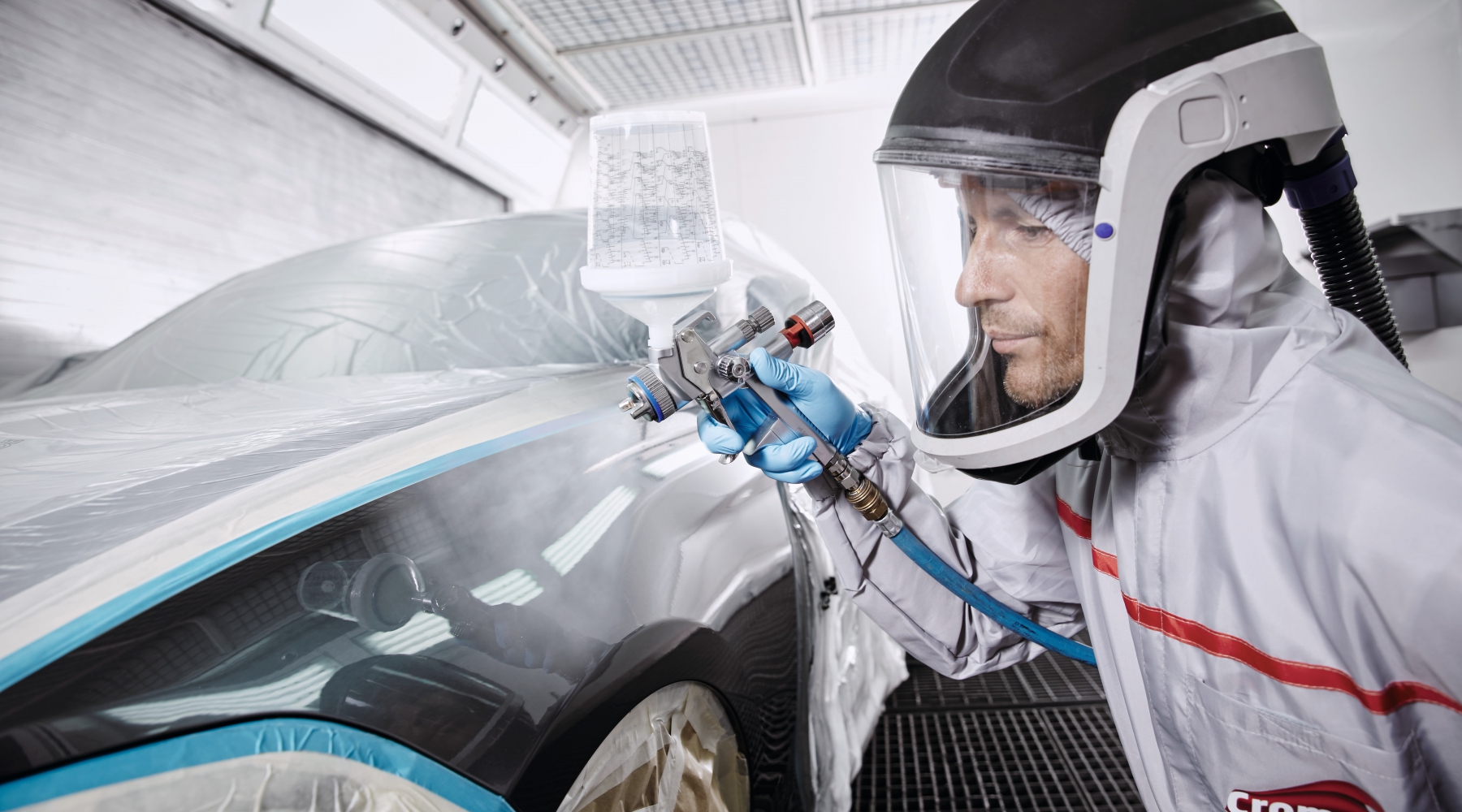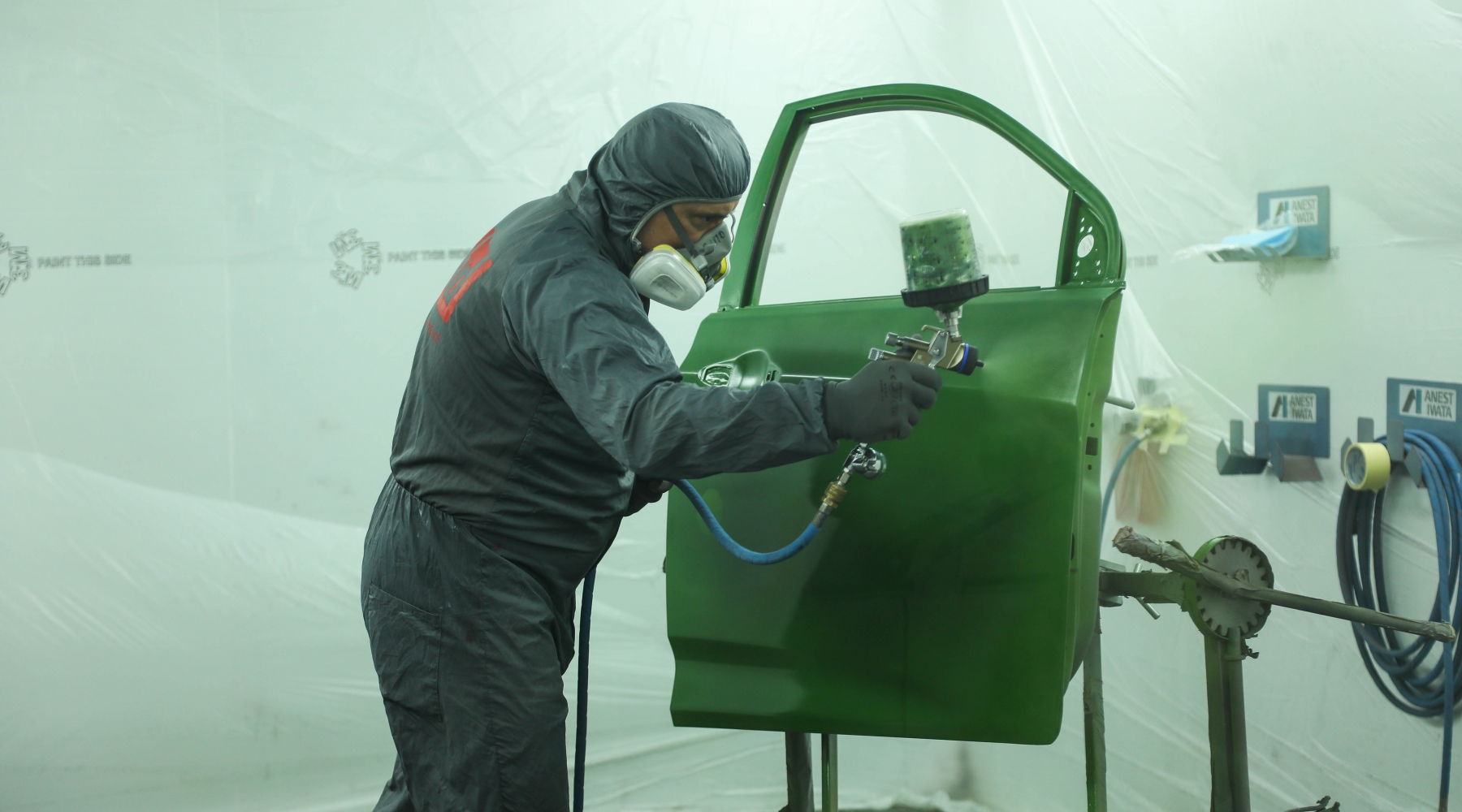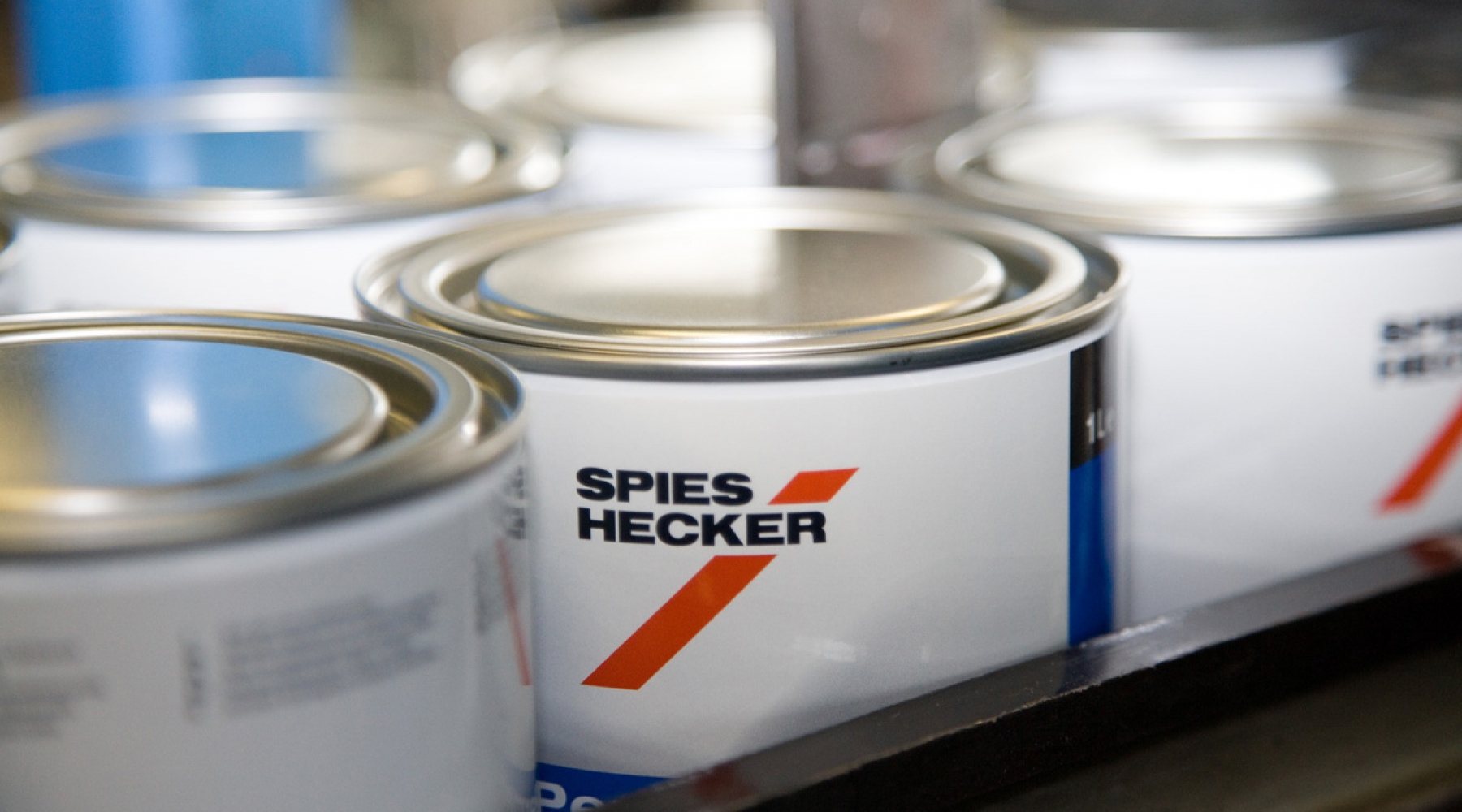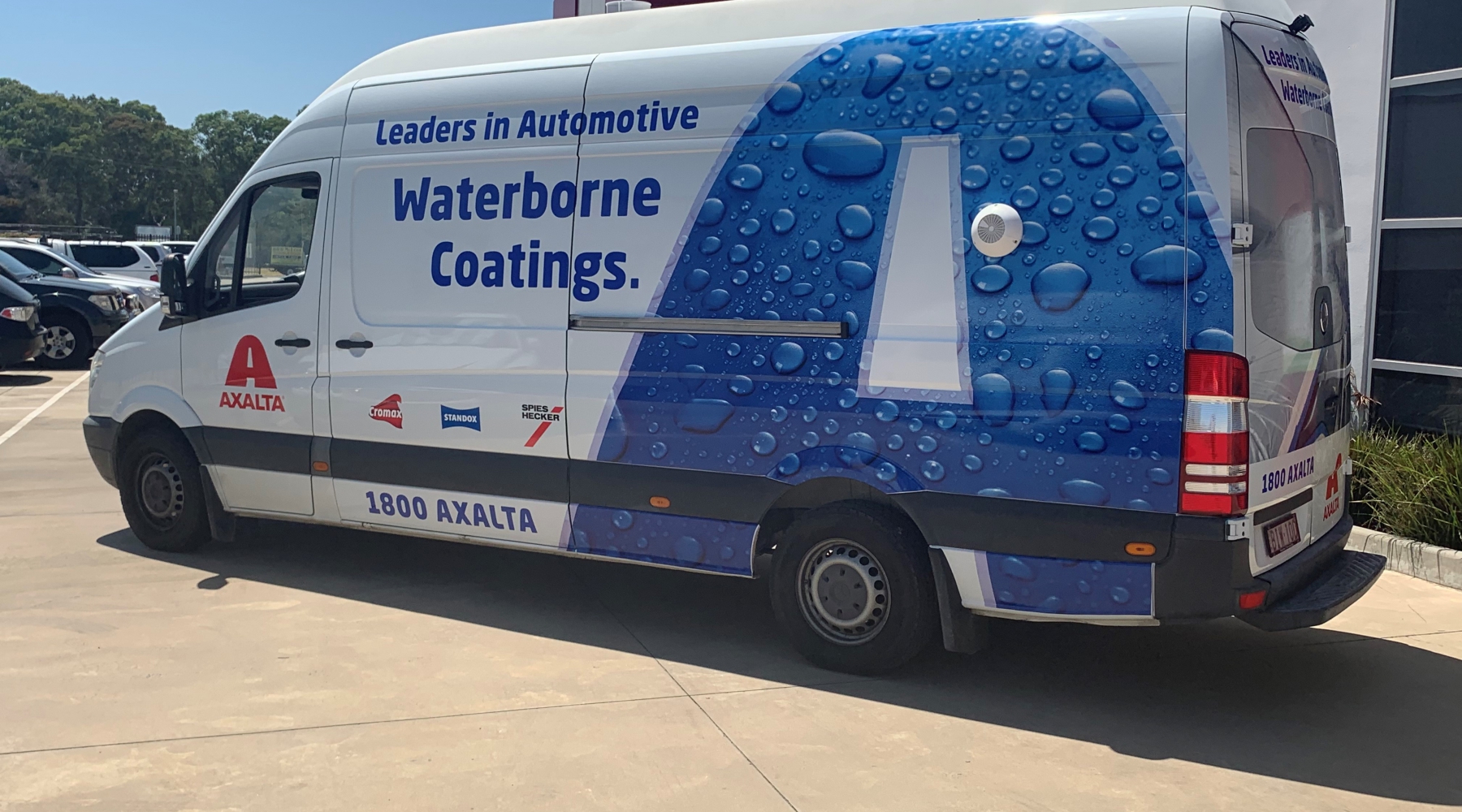 To learn more about how Axalta helps refinishers improve the process of color matching, see the Process Innovation section of this report.
Protecting Commercial and Industrial Vehicles
Commercial vehicles and agricultural, construction, and earth-moving (ACE) vehicles must withstand some of the harshest conditions throughout their product lifecycle. Axalta's suite of environmentally responsible liquid coatings for these end markets include low- and no-VOC offerings and formulations without substances of concern.
Axalta's Corroless® VOC Primer is a 2K waterborne epoxy primer that has zero VOC emissions and offers high corrosion protection particularly for blasted steel substrates. The primer can be overcoated with Axalta's waterborne topcoats after just 30 minutes at room temperature, improving productivity and reducing energy requirements for our customers. Axalta's PercoTop® CS306 2K wash primer has been formulated to be chromate-free, providing exceptional corrosion protection for metallic substrates like stainless steel and sanded aluminum, and is compliant with the latest product regulatory requirements in Europe.