Supply Chain
Minerals Sourcing
Our coatings require a variety of minerals for product functionality and brilliant color. Ensuring our supply chain for minerals is free of human rights issues is a high priority for Axalta.
In the coatings we formulate and produce, we use many raw materials that consist of numerous substances. Like other coatings manufacturers, we use raw materials that contain tin, tungsten, mica, and cobalt in our products; these minerals are of concern due to human rights risks associated with their mining, smelting, refining, and processing. As we do not purchase directly from smelters, we work closely with our suppliers to ensure responsible sourcing practices are upheld throughout all levels of our minerals supply chain.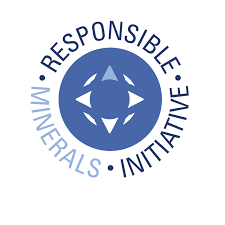 Axalta is an active member of the Responsible Minerals Initiative (RMI), one of the most respected resources for companies addressing responsible mineral sourcing issues in their supply chains. We work alongside many of our automotive customers and other global manufacturers across a variety of industries to promote the responsible sourcing of minerals from conflict-affected and high-risk areas.
In 2019, Axalta was a founding contributor to RMI's Upstream Due Diligence Smelter Fund, a new fund that helps smelters and refiners offset the costs of mine-level assessments in conflict-affected and high-risk areas that are not already covered by an upstream assurance mechanism.
Conflict Minerals Sourcing
Axalta's use of conflict minerals—defined as tin, tantalum, tungsten, and gold—is governed by our Conflict Minerals Policy. We require all suppliers of raw materials to follow this policy, which stipulates procuring minerals from conflict-free sources. These requirements are included in our standard terms and conditions with our raw material suppliers, in addition to the expectations outlined in our Supplier Code of Conduct that are required of all suppliers.
Axalta currently only uses tin, tungsten, and their associated compounds in our products, typically found in catalysts and pigments. We have a comprehensive process for tracking the raw materials we procure; this process is designed to account for each substance contained in our raw materials and allows Axalta to trace the source of the substance. This process also helps to ensure that we become aware of potential conflict minerals in our products as they are integrated into our supply chain, including new or changed raw materials.
Our due diligence activities related to conflict minerals sourcing are aligned with the OECD Due Diligence Guidance for Responsible Supply Chains of Minerals from Conflict-Affected and High-Risk Areas. Through our reasonable country of origin determination process, Axalta uses RMI's Conflict Minerals Reporting Template (CMRT) to survey our suppliers and receive information about specific smelters and refiners used in our supply chain. We leverage the support of a third party that assists in engaging with our suppliers and verifying the data provided in the CMRTs we receive. We aim for 100 percent participation in the CMRT process among our suppliers each year, and then share the aggregated results of our country of origin process with our customers. Our annual conflict minerals reports filed with the SEC are available on our website.
For calendar year 2019, Axalta had 31 suppliers of raw materials that contained either tin, tungsten, or their associated compounds; all 31 suppliers completed a CMRT for Axalta. We determined through this process that the minerals used in Axalta's products were conflict-free, as our suppliers reported the minerals provided to us came from smelters that were deemed conformant to RMI's Responsible Minerals Assurance Process (RMAP). The RMAP uses independent third-party assessments of smelters or refiners to validate conformance with the RMI RMAP Standards, which meet the requirements of the OECD Due Diligence Guidance. If at any point we were to identify non-conformant smelters in our supply chain, we would engage with our suppliers to ensure that alternate sources are used moving forward.
Mica Sourcing
Axalta has taken the allegations of child labor used in the mining of mica very seriously since becoming aware of them in 2016, and has previously addressed this issue in our 2016-2017 Sustainability Report. Axalta and other coatings manufacturers use pearlescent pigments to provide special effects and brilliant color in certain vehicle coatings. These pigments can contain natural mica to produce these effects, which has been associated with the use of child labor in certain jurisdictions in countries such as India and Madagascar.
We have transparently worked with our suppliers and customers to address risks in the mica supply chain. Axalta engages in direct communication with our suppliers and continues to conduct due diligence of our mica supply chain on a regular basis. Axalta purchases natural mica from three suppliers for mica-containing pigments. The natural mica used in Axalta's coatings comes from mines in the United States, Brazil, and India; none of our suppliers procure mica from Madagascar. Axalta's suppliers have demonstrated that currently appropriate controls and oversight are in place and no human rights issues are present in their operations or in their supply chain.
We are committed to continuing to engage with all of our suppliers to ensure that if any human rights risks are identified, they are properly addressed. Several years ago, Axalta worked closely with one of our mica suppliers who at the time could not fully document to our satisfaction its controls to ensure there was no child labor in its supply chain. We developed a corrective action plan for the company and suspended purchases from them. We worked closely with our supplier on implementing the corrective actions, which included topics such as mapping its mica supply chain, developing a supplier code of conduct, and conducting third-party audits of its mines and processing facilities. Axalta provided guidance on how to strengthen our supplier's policies and programs around responsible sourcing and business conduct. The company has since demonstrated its commitment to responsible sourcing, and third-party audits of the supplier's operations and its supply chain have confirmed there are no current human rights risks and as such we restarted purchases.
Axalta is an active member of the RMI's Mica Workgroup. The Workgroup is working on mapping the global mica supply chain, adding mica to the RMI's Risk Readiness Assessment process, and advancing transparent and responsible mica sourcing and production globally. RMI has signed a memorandum of understanding with the Responsible Mica Initiative—an organization focused on establishing a responsible mica supply chain in India that aims to eliminate unacceptable working conditions and eradicate child labor by 2022—to develop a joint program to begin auditing mica processors against a global mica standard. All three of Axalta's natural mica suppliers are members of the Responsible Mica Initiative.
Cobalt Sourcing
In recent years, the sourcing of cobalt, particularly in the Democratic Republic of Congo, has come under scrutiny due to concerns around child labor and unsafe working conditions in artisanal cobalt mining. Axalta procures small quantities of cobalt-containing raw materials, including in some pigments, driers, and catalysts. We participate in RMI's Cobalt Workgroup to stay abreast of industry developments and best practices, and to help advance the tools used in due diligence of cobalt supply chains.
Axalta participated in RMI's cobalt reporting template (CRT) pilot program in 2018. Similar to our efforts around conflict minerals due diligence and reporting, Axalta engaged our suppliers of cobalt-containing raw materials to understand their responsible sourcing commitments and associated policies, as well as to map out the smelters and refiners within their supply chains. Moving forward, Axalta will continue to use the CRT to engage our suppliers of cobalt-containing raw materials to understand if there are risks that need to be addressed in our cobalt supply chain and to transparently provide updates to customers.