Corporate Governance
Financial Performance
Our financial performance depends on our global operations and employees, the strength of our businesses and customers, and the variety of innovative products and services we sell.
Axalta reported global net sales of $4.7 billion and $4.5 billion in 2018 and 2019, respectively. This strong performance reflects the success of our business lines, despite ongoing headwinds from inflation, foreign exchange, and uneven macroeconomic conditions. We also divested an approximately $90 million powder coatings joint venture in China in May 2019. Axalta achieved an increase in Adjusted EBIT (earnings before interest and taxes) year-over-year in both 2018 and 2019. Our free cash flow in 2019 was $475 million, a 31 percent increase over 2018. Our solid financial performance underscores the resilience of our business model, the breadth and depth of our products and services, and our deep commitment to driving value for shareholders. We continue to seek to outgrow our end markets in each of the businesses we serve, and we have maintained or increased market share in all business lines over time.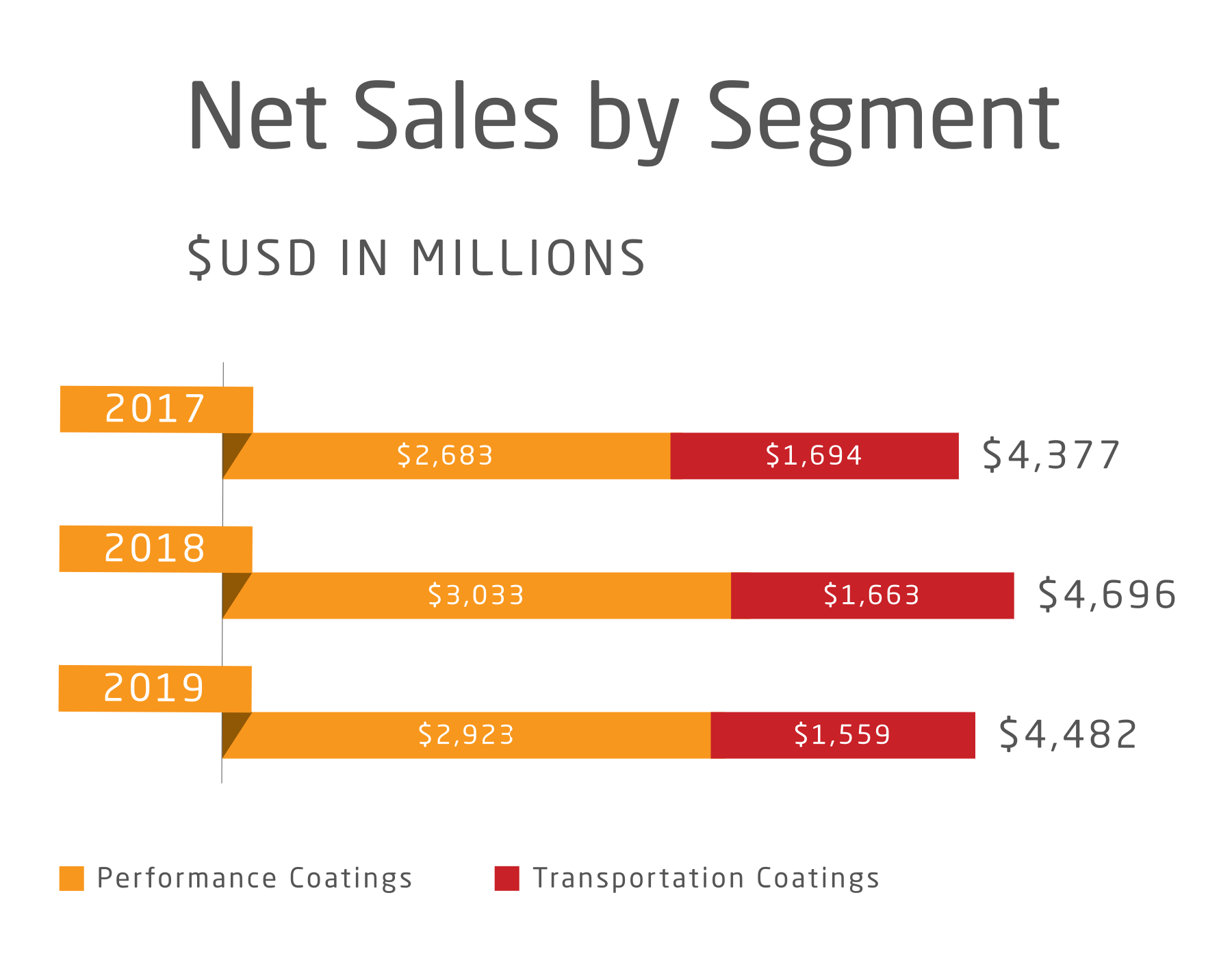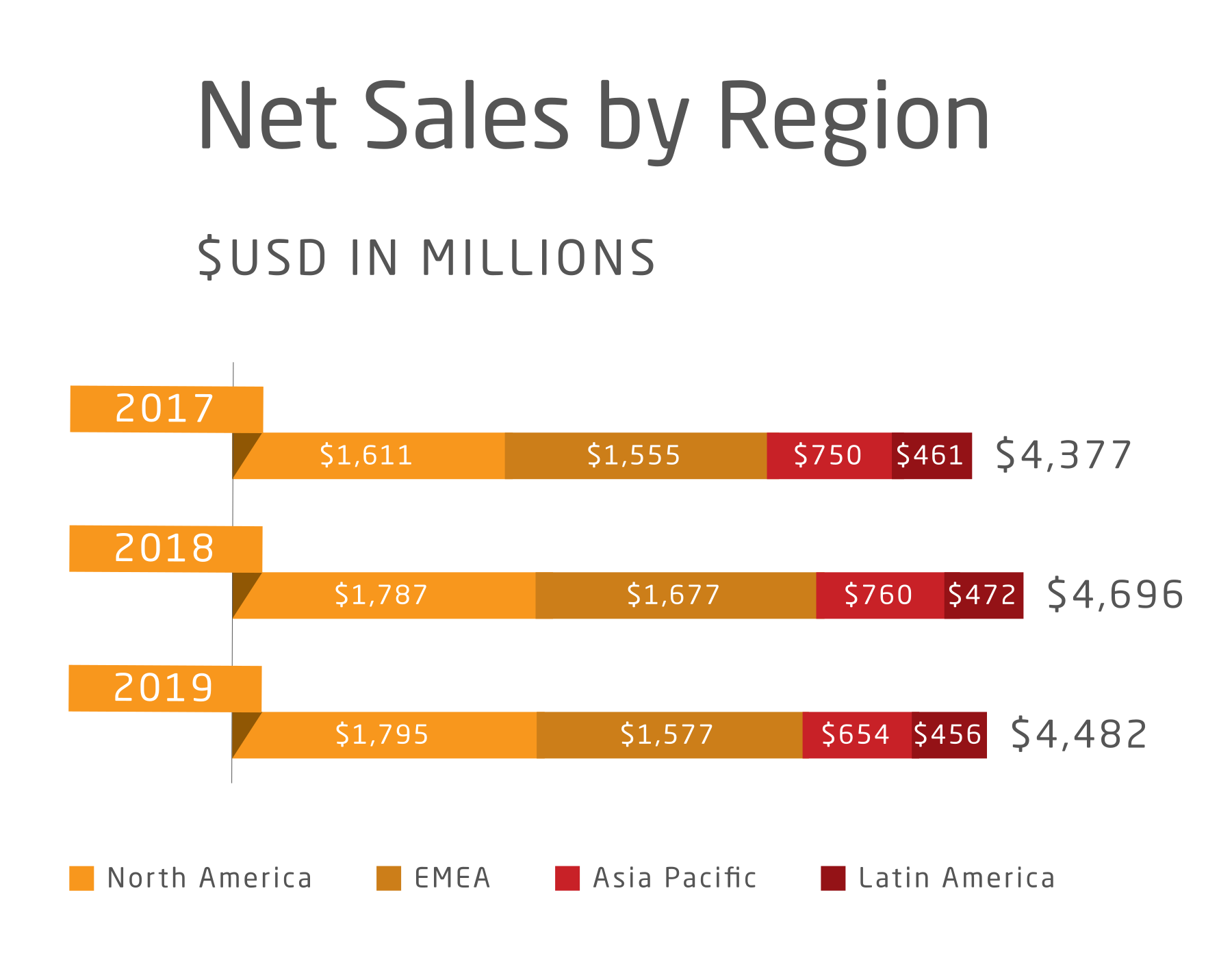 For more detailed information on Axalta's recent financial performance and business progress, please see our quarterly and annual SEC filings on the Investors page of our corporate website.
The Axalta Way
Our efficiency and profitability efforts throughout our company are driven by The Axalta Way, our focused approach to business growth and productivity. Since the inception of The Axalta Way in 2015, we have realized more than $300 million in savings through efficiency projects. We honor those employees who have made significant contributions to our company through our Axalta Way Awards program. To learn more about our recent Axalta Way Award winners, please see the Employee Engagement section of this report.
Business Transformation
Axalta kicked off an ambitious multiyear information technology transformation program in 2019 that aims to deliver substantial economic, strategic, and digital enablement benefits using the SAP S/4HANA digital platform. This information technology upgrade project is supported by a number of employees from all businesses and functional areas to standardize, harmonize, and simplify our global business processes based on industry best practices. This initiative will ultimately eliminate complexity and redundancies throughout our business, resulting in productivity enhancements and better outcomes for our employees, customers, and investors.