Water is an important resource around the globe. We work to optimize our water use in our operations and manage our water resources through conservation and reuse.
We use water in our operations for the manufacture of our products and sanitary use throughout our sites, as well as an input to our waterborne liquid coatings. We recognize that we need to be cognizant of our water use everywhere we operate, but particularly in areas of higher water stress. Each year, we conduct a water risk assessment using the WRI Aqueduct tool to identify which of our facilities may be located in areas of high water stress. We have robust water management plans in place globally to address water consumption and have not encountered any issues with water stress or scarcity over the past two years. We report results of this risk assessment in our annual CDP Water submission, available on the CDP website.
Goal

By year-end 2022, reduce water use by 10 percent (normalized to production) from a baseline year of 2017.

On track
In 2019, our water consumption from all sources—purchased municipal water, groundwater wells, and a small amount surface water—for our global operations was 1.85 million cubic meters. This water consumption was relatively flat compared to our baseline year of 2017. The increase in 2018 was due to several sites added to our footprint that year; we worked to address water monitoring and usage to reduce water withdrawals in 2019.
We have invested in on-site wastewater treatment facilities for some of our manufacturing sites globally, like our Mount Clemens, Michigan and Jiading, China plants. The on-site treatment systems allow us to reduce our effluents and waste during manufacturing. The treated water is often recycled back into our operations, reducing the amount of water we withdraw from local municipalities.
Axalta's Asia Pacific Technology Center in Shanghai, China upgraded the control system for its chiller on site in 2018. This upgrade reduced the amount of imported water needed by nearly 20 percent in 2019 compared with the old system. This upgrade also had significant electricity and natural gas savings. Our Hilliard, Ohio site installed new chilled water pumps to improve cooling delivery to the site's product lines in 2019. This capital project is projected to reduce the site's water usage by approximately 15 percent.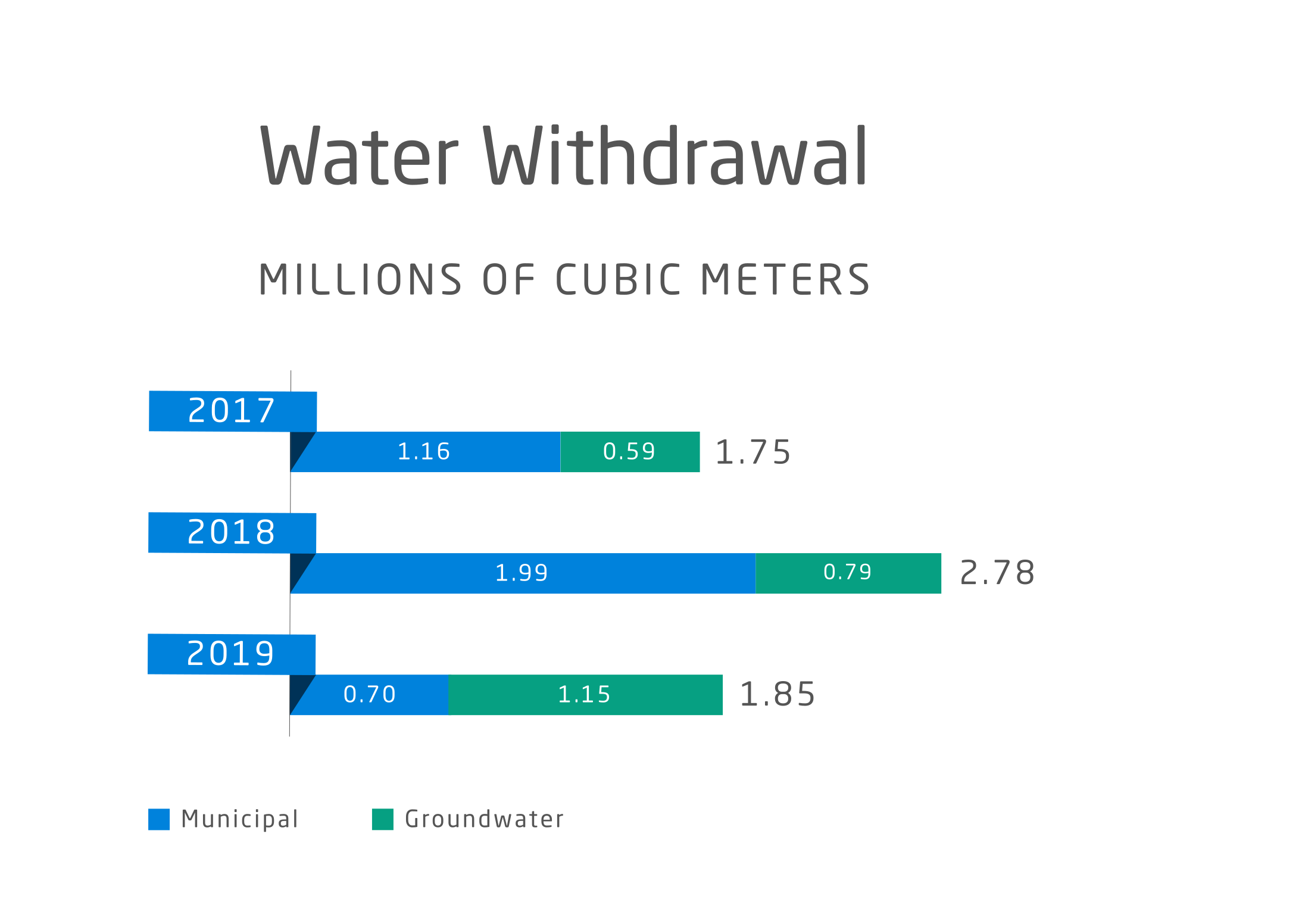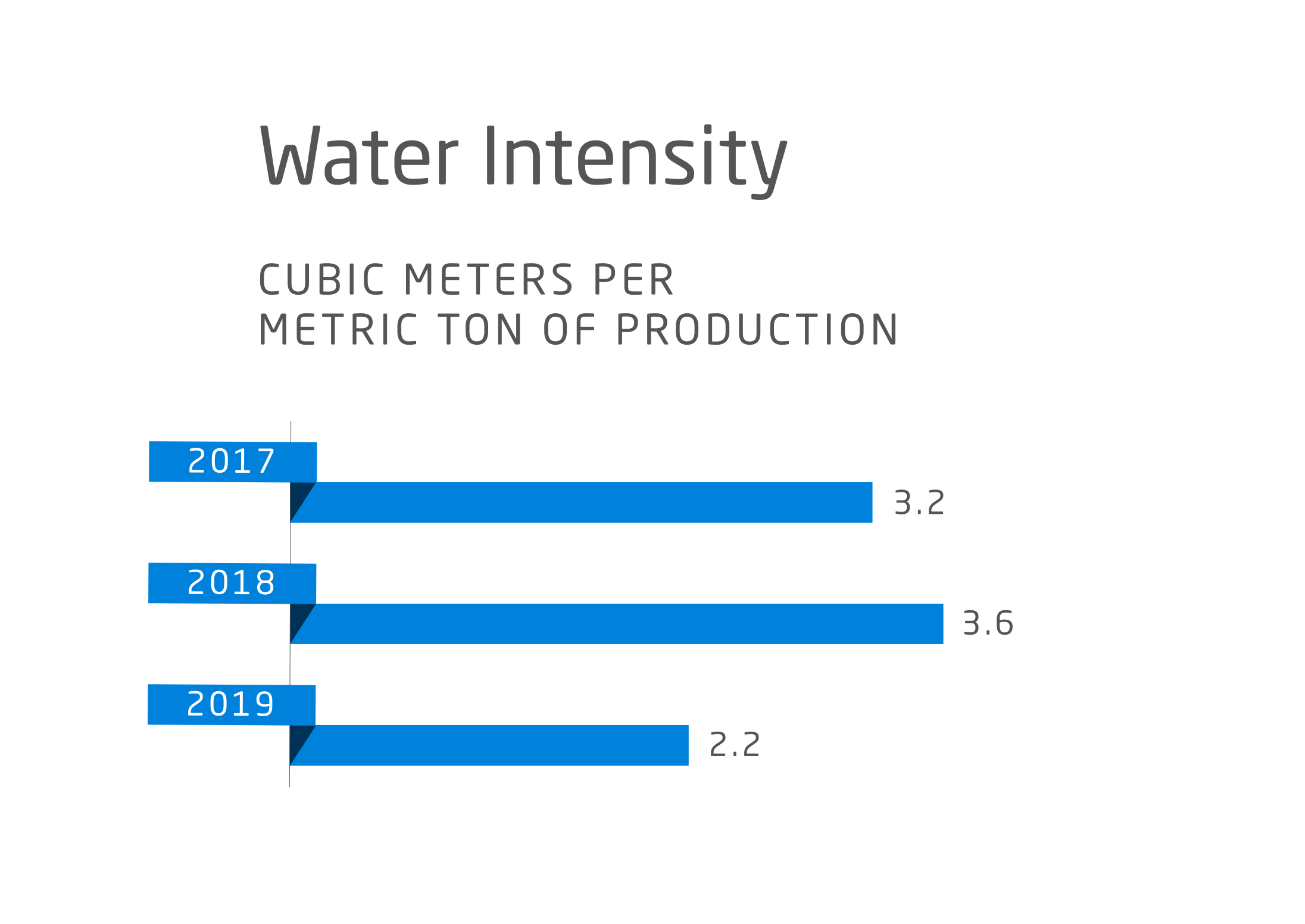 Outside of our operations, we collaborate with local partners to help improve the water quality and availability in the areas where we operate. Please see the Axalta Bright Futures section of this report for examples of our commitment to environmental stewardship in our communities.