Technology
Customer Engagement
Engaging with our customers on sustainability and the effective application of our products and the benefits of our services complements our innovative technologies.
Many of Axalta's customers are increasingly interested in sustainability topics. We collaborate with them to address important challenges, such as how Axalta's products and services can best help customers reduce energy and waste and improve productivity. We also engage with them on how our coatings can help enable the next generation of our customers' products and technologies. Axalta's Technology, Product Management, Product Stewardship, and Sustainability teams meet periodically with our customers' product design, purchasing, and sustainability teams to discuss industry trends, technology advancements, regulatory developments, and company sustainability goals.
Goal

Collaborate with customers to identify opportunities for improvements on customer operations: reduced energy use, lower emissions, and greater productivity.

On track
Customer Training
An important part of our customer engagement is the training we provide at our learning and development centers. We have 54 customer training centers around the world, allowing us to engage directly with our customers everywhere we operate. We provide refinish technicians an opportunity to enhance their skills repainting vehicles that are being repaired or painting vehicles in the aftermarket. We also host our industrial and transportation OEM customers at several of our training centers, including our Customer Experience Center in Concord, North Carolina. Classroom and hands-on training offerings show customers how to safely handle, manage, and dispose of Axalta products, as well as how to optimize product use to save time, reduce waste, and minimize impacts on the environment. During 2018 and 2019, we opened training centers in Pomona, California; Western Sydney, Australia; Manesar, India; and Midrand, South Africa.
In Latin America, we continued our successful free mobile training program, Axalta on Tour, with our customers. In October 2019, we celebrated the milestone of 20,000 automotive refinish workers trained through Axalta on Tour in Mexico, Colombia, and Argentina. Through this program, Axalta's experts train refinishers directly in their body shops and provide them with tools to maximize the use of our products and increase productivity. The training offerings are customized based on the customer and the market, and provide refinishers with knowledge about substrate preparation, how to avoid paint defects, color matching, and more.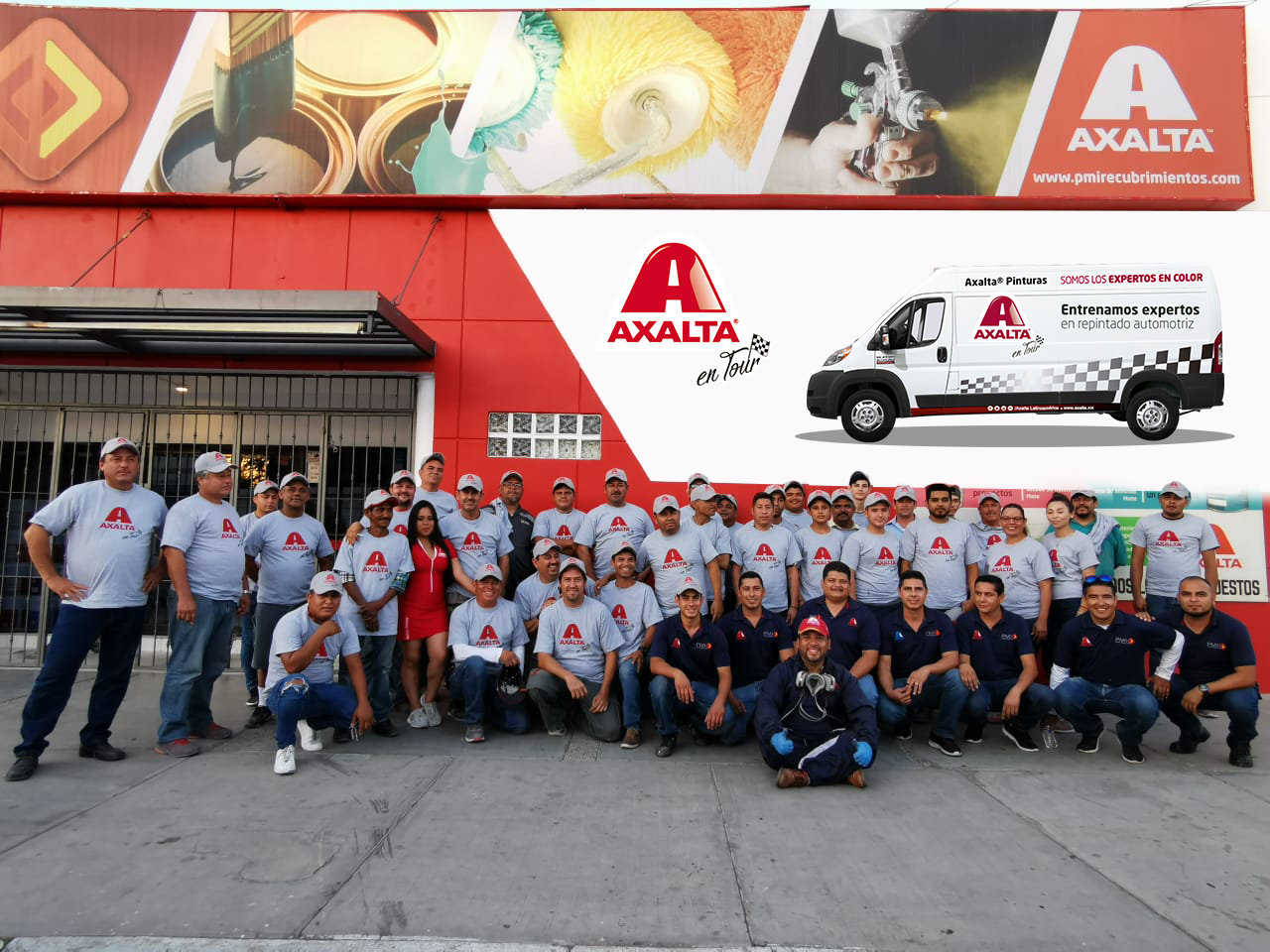 On-site Support
From receiving our first order to the end use of products and services we provide, our goal is to offer our customers the best coating systems for their business and to reinforce a quality experience in every interaction that every customer has with Axalta. In addition to our products, Axalta provides support on the coating application lines of our transportation and industrial original equipment manufacturers. Experts in chemistry, paint application technology, logistics, and operations are embedded in our customers' facilities to assist in keeping production lines running smoothly and safely and ensuring flawless application of our products.