People
Axalta Bright Futures
The Axalta Bright Futures program makes a positive impact in the communities where our employees live, work, and raise their families.
Our corporate social responsibility (CSR) efforts are targeted primarily in two strategic focus areas:
Science, technology, engineering, and math (STEM) education programs
Environmental stewardship initiatives
In 2019, we added employee wellness as a third focus area for our programming; through our wellness initiatives, our employees earned donations that the company made to STEM education and environmental stewardship initiatives. Through Axalta Bright Futures, we partner with organizations that align with these focus areas and Axalta's values in the geographic areas where we operate. Through corporate monetary contributions, employee volunteering, in-kind donations, and creative collaboration with our partners, we can maximize positive community impact.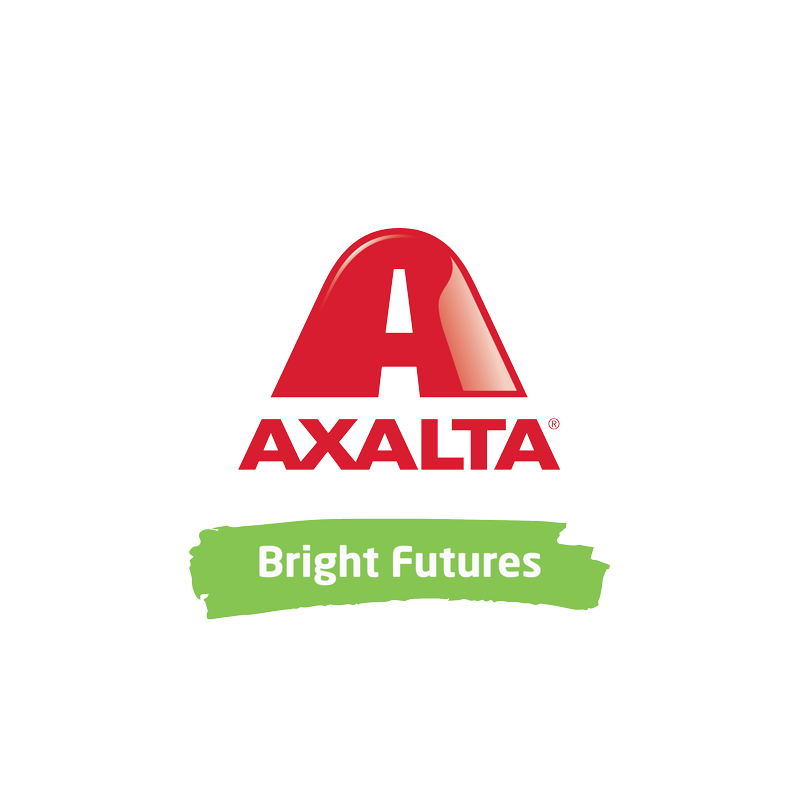 Goal

Maintain our commitment to create, support, and nurture STEM education and environmental stewardship programs and initiatives that serve the communities where we live and work.

On track
In 2018, we held our third CSR Summit in Philadelphia, where we invited our North America-based partners, CSR experts from Philadelphia-based businesses, Axalta leaders, and students from a local school to network, share CSR best practices, and learn about Axalta's efforts. The highlight of the event was the first-ever "STEM Tank," where event participants formed groups to solve a coatings-related product development challenge and presented solutions based on STEM principles to a panel of judges. Students from the Samuel Mickle School won the challenge, and the school received a donation from Axalta to further support STEM education programming for its students.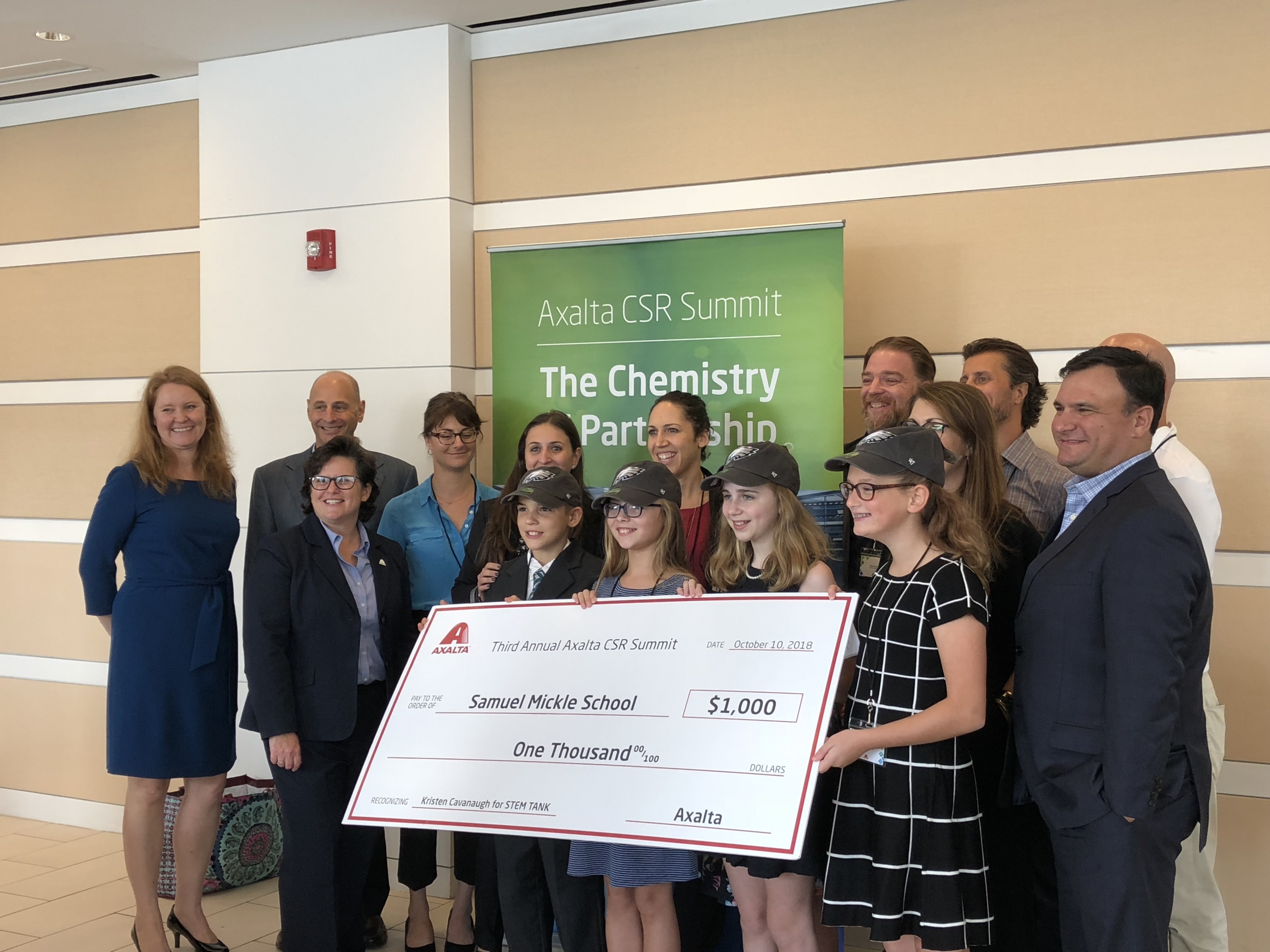 STEM Education Initiatives
Our focus on STEM education is directly aligned with our business strategy, as supporting STEM education initiatives helps foster the next generation of scientists, engineers, and color experts. Our STEM education efforts are targeted to students of all ages as well as the teachers and institutions that support them in our local communities.
The Axalta All-Pro Teachers program is the cornerstone of our STEM education programming. For the past five years, Axalta, in partnership with the Philadelphia Eagles, has annually honored 10 5th through 12th grade teachers in the greater Philadelphia area who focus on STEM subjects. These teachers are nominated and awarded for their exemplary efforts to put their students first, take an innovative approach to technology and STEM in the classroom, show commitment to their students' lives beyond the classroom and in the community, and drive to help students learn and get better every day. All 50 Axalta All-Pro Teachers received a donation for their school for STEM programming or school supplies, received tickets to an Eagles home game where they were recognized, and were eligible to be named the Axalta All-Pro Teacher of the Year. In 2019, we offered continuing education credits to our Axalta All-Pro Teachers for a program that was developed by our partner Stroud Water Research Center. We are working to provide additional opportunities for recipients to network and learn from Axalta, the Eagles, and our other partners to have an even broader impact for local students.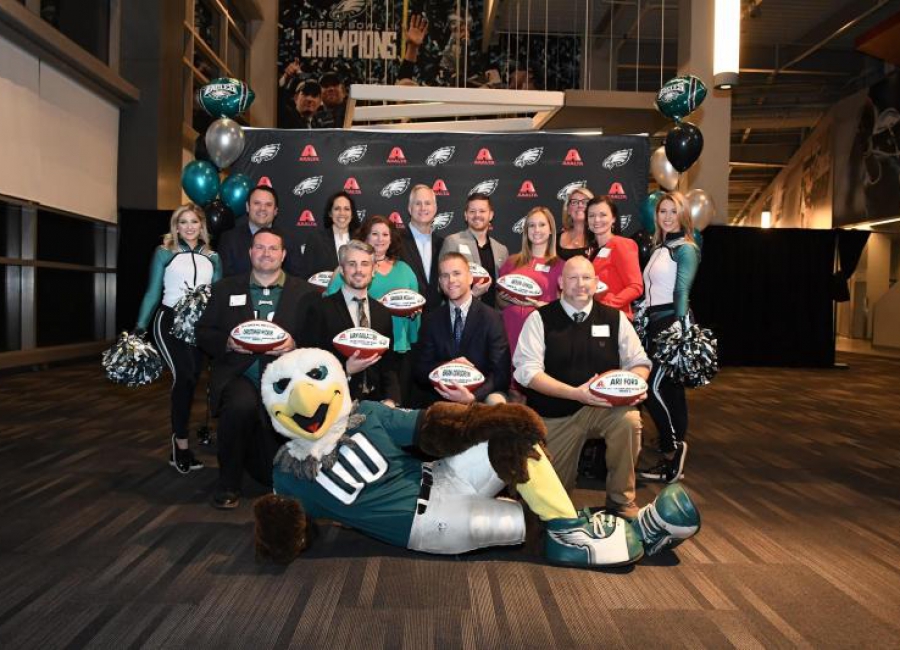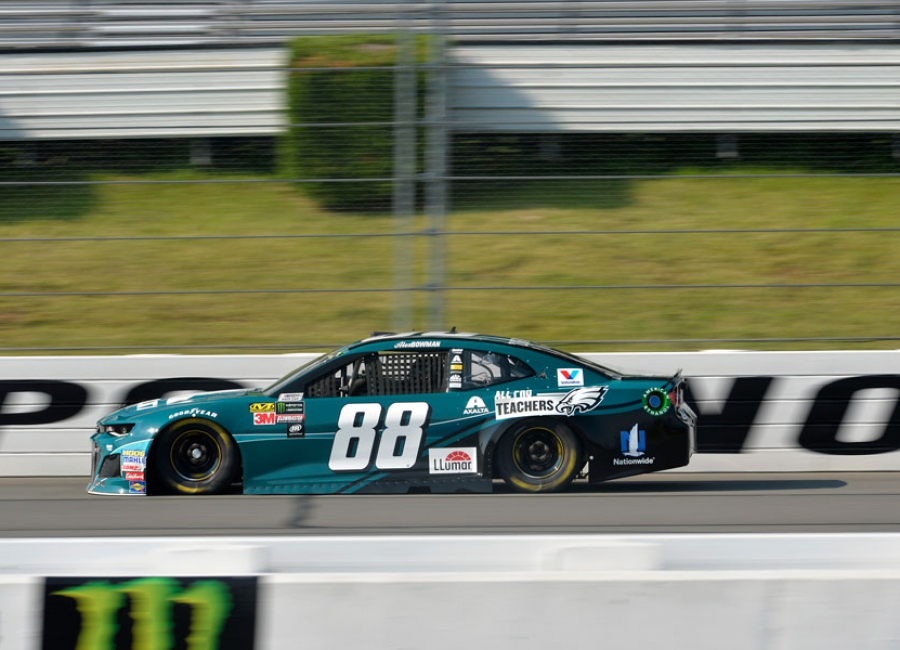 Axalta partners with leading science museums and educational centers in the Philadelphia and Detroit areas to make STEM principles more accessible to members of our local communities. We continued to support The Franklin Institute, and Axalta volunteers take part in its annual Philadelphia Science Festival, where children have hands-on opportunities to learn about the science of color. At the Michigan Science Center in Detroit, Axalta has provided monetary support to underwrite admission fees for the local community to attend the Center on certain free admission days. In January 2020, Axalta joined forces with Michigan Science Center and Ducks Unlimited to host the most successful "Free Day" at the Center, with more than 4,000 visitors who learned about the science of color. Axalta employees have served as volunteers at the Center as well.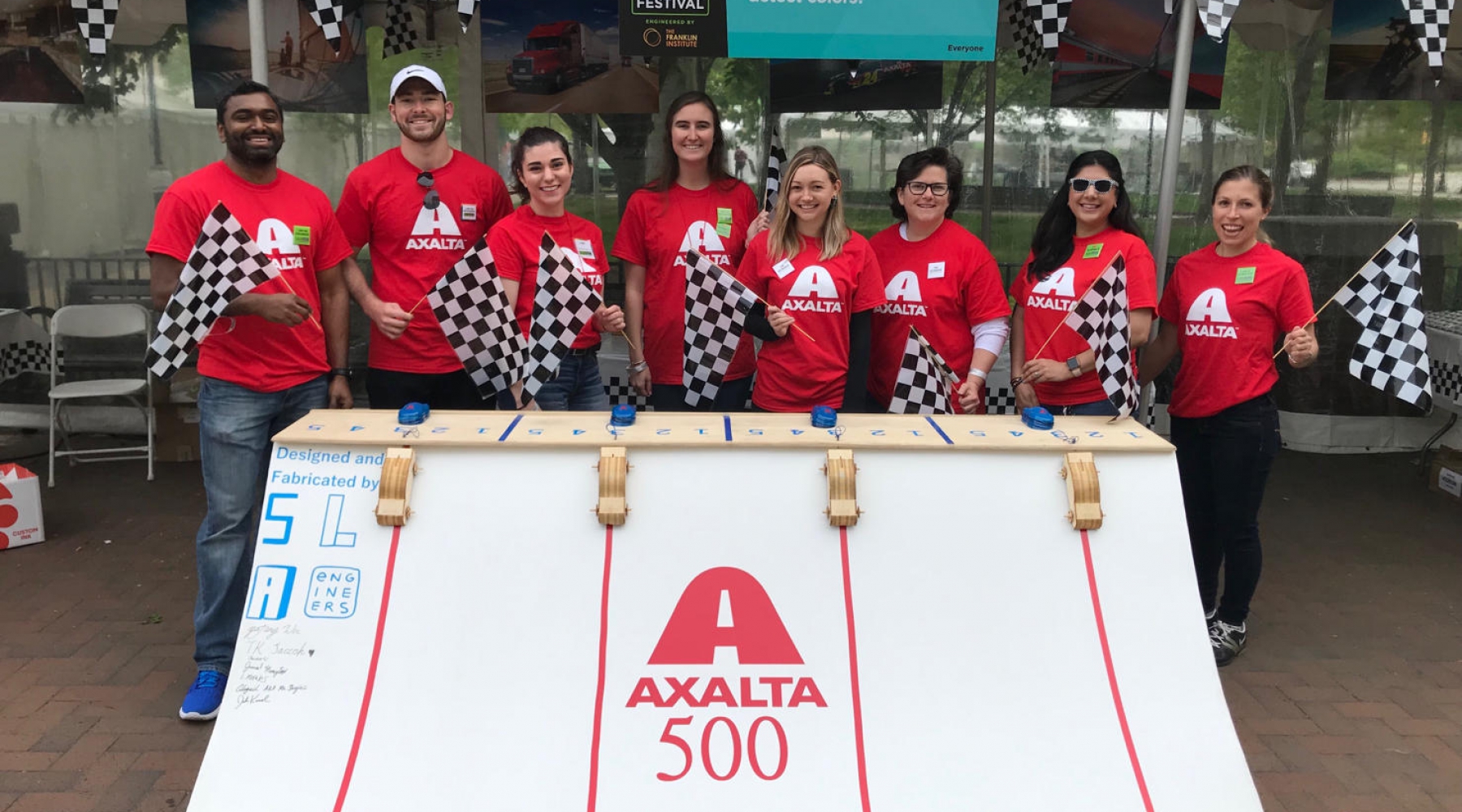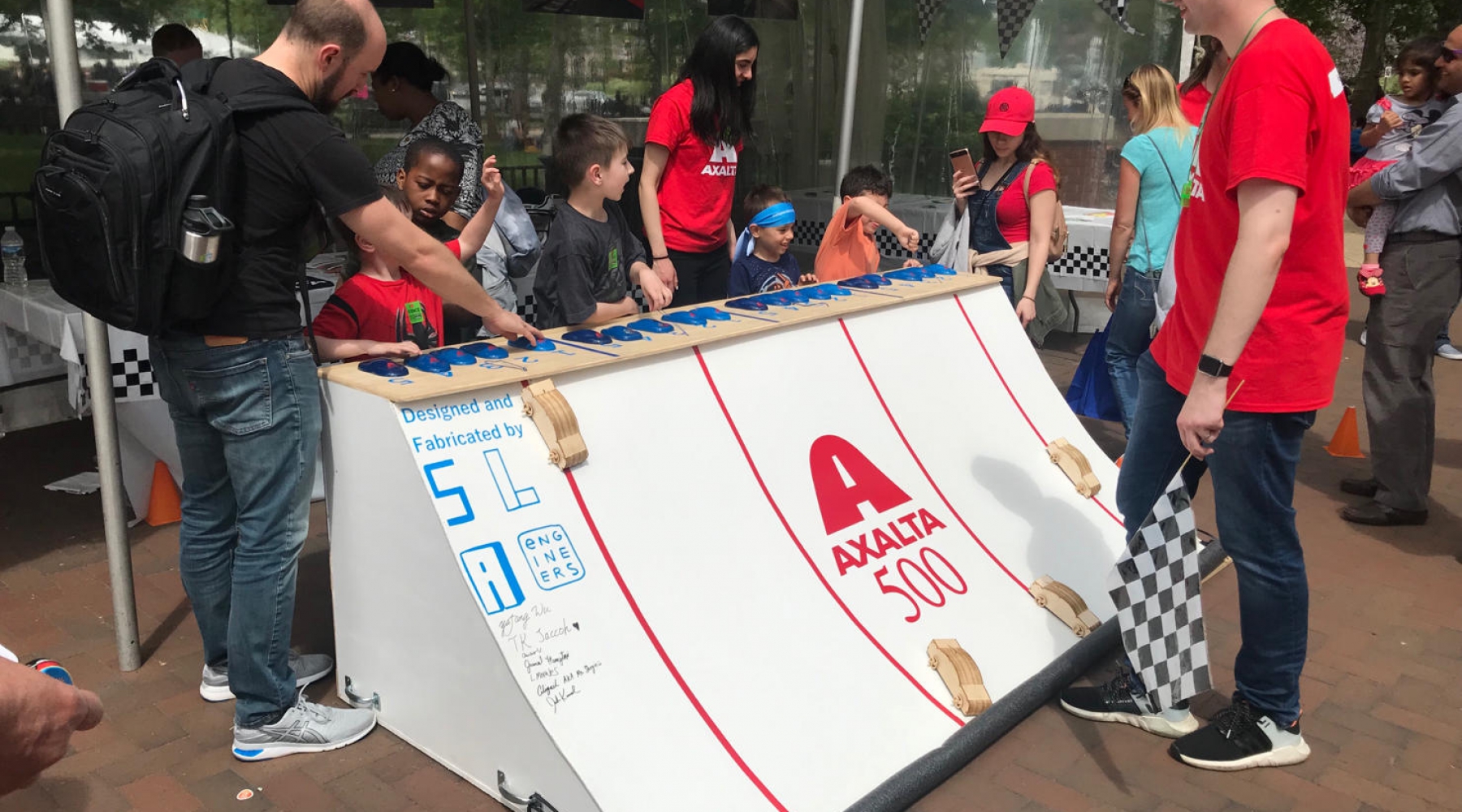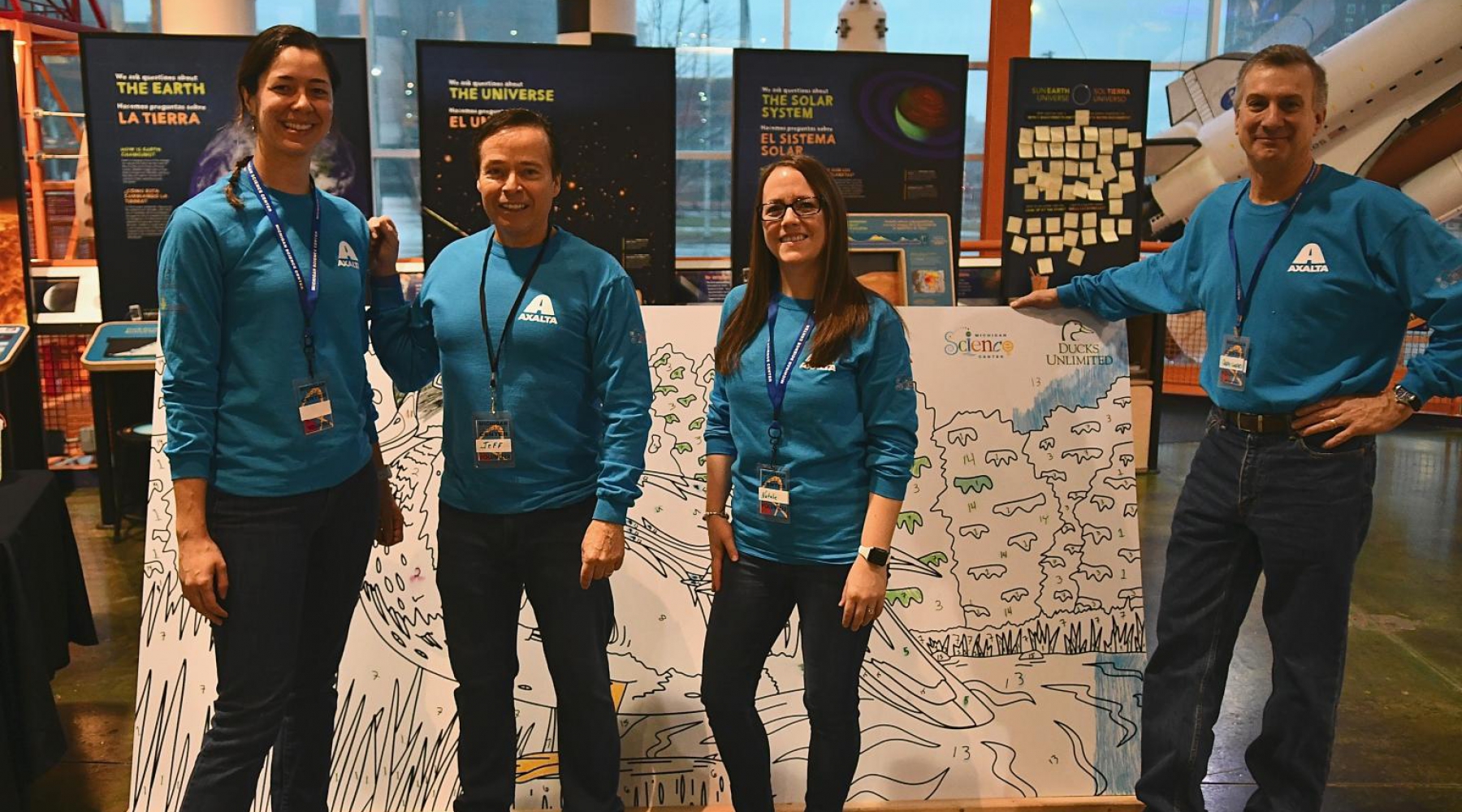 Axalta has continued to support GoBabyGo, an initiative that builds custom vehicles for toddlers with mobility challenges. These retrofitted cars are adapted to address each child's specific needs, and promote independent mobility, which helps to develop cognitive, social, motor, and language skills in younger children who are not able to freely move on their own. Axalta volunteers, along with volunteers from our partners and business customers, work together to build these vehicles. We've hosted 16 GoBabyGo events through early 2020, including one that helped unveil the Axalta Center Injector at Daytona International Speedway.
Through Axalta's partnership with Ducks Unlimited, described in more detail below, we have supported several STEM education initiatives. Together, Axalta and Ducks Unlimited Mexico have hosted periodic Teaching the Teachers workshops, which have trained several hundred elementary school teachers on wetlands conservation and environmental stewardship principles so they can teach their students about these scientific topics. We've also supported Ducks Unlimited Mexico's RESERVA program, a hands-on training initiative that provides wildlife management skills to nature resource professionals in Latin America.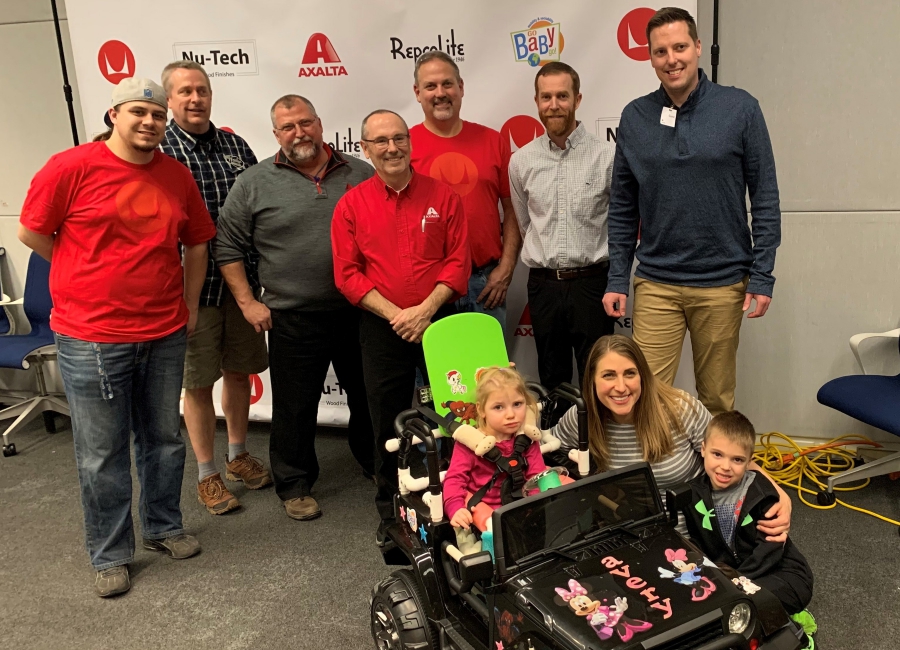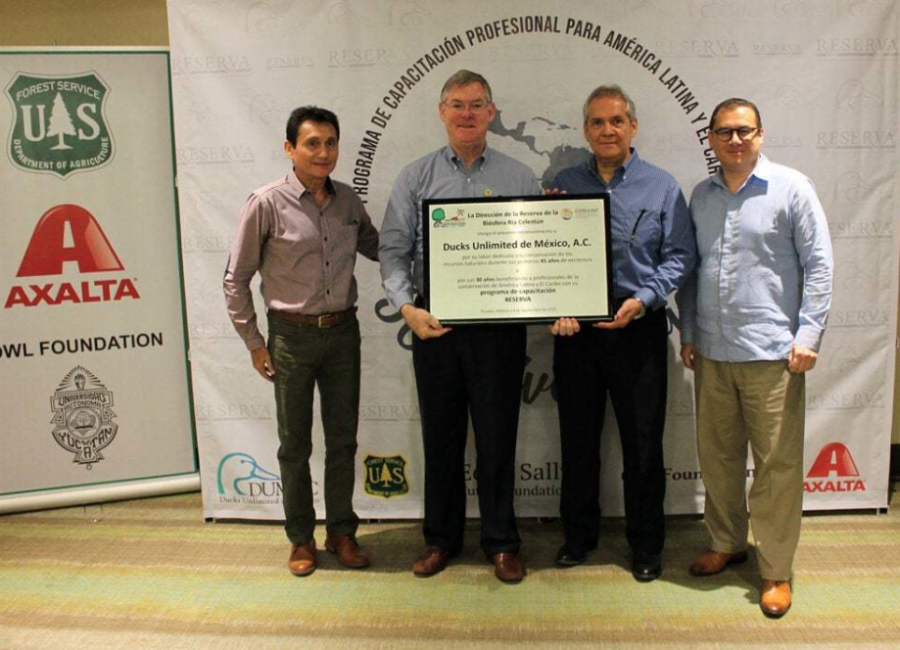 Environmental Stewardship Initiatives
As an environmentally responsible manufacturer, we are also committed to supporting environmental stewardship initiatives in the communities where we operate globally.
In North America, many of our efforts are conducted in collaboration with Ducks Unlimited, the largest conservation organization in the world dedicated to protecting wetlands that benefit people and wildlife. Since 2015, Axalta and Ducks Unlimited have partnered on a wide range of activities with significant positive environmental and community impacts across the United States, Canada, and Mexico.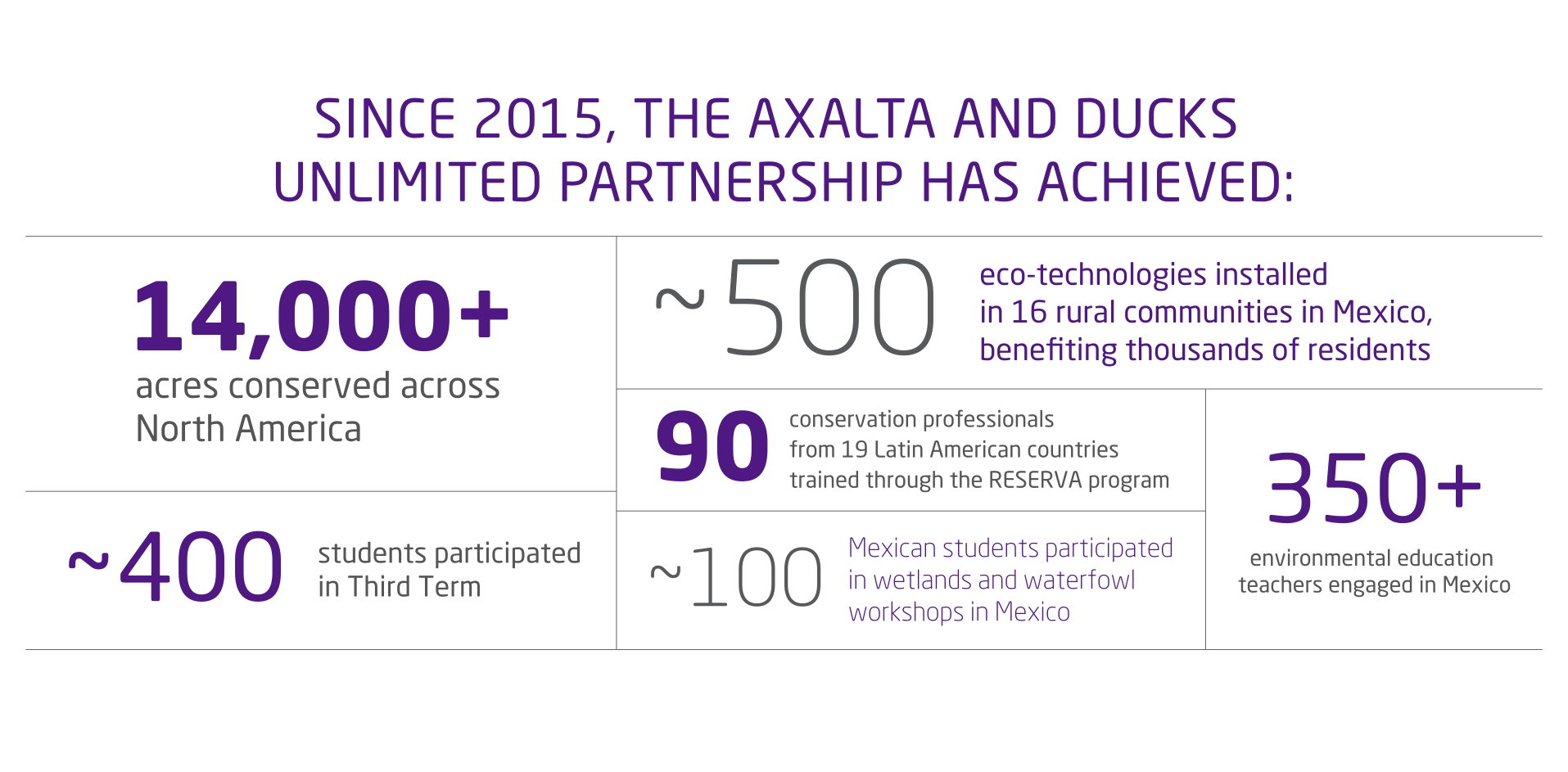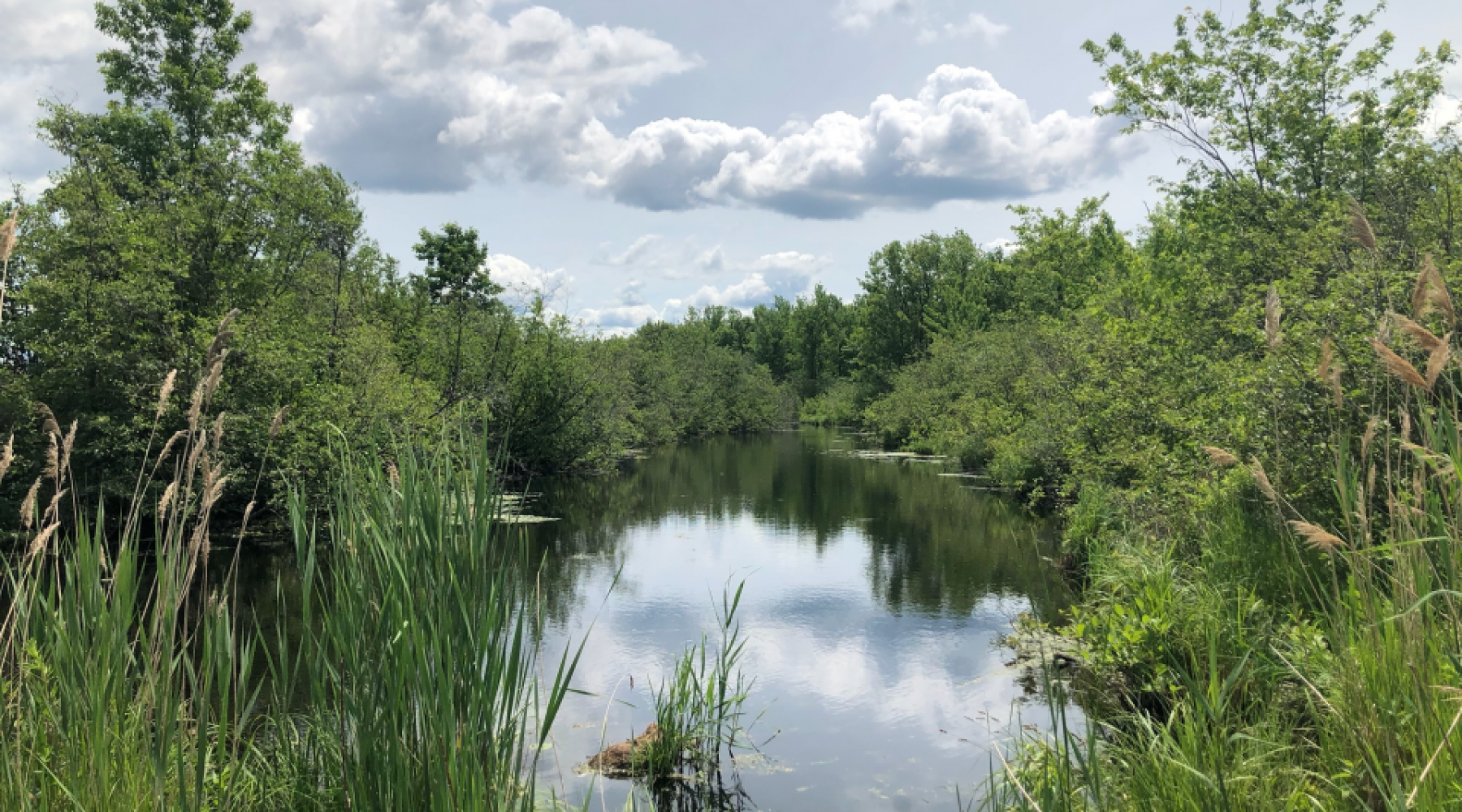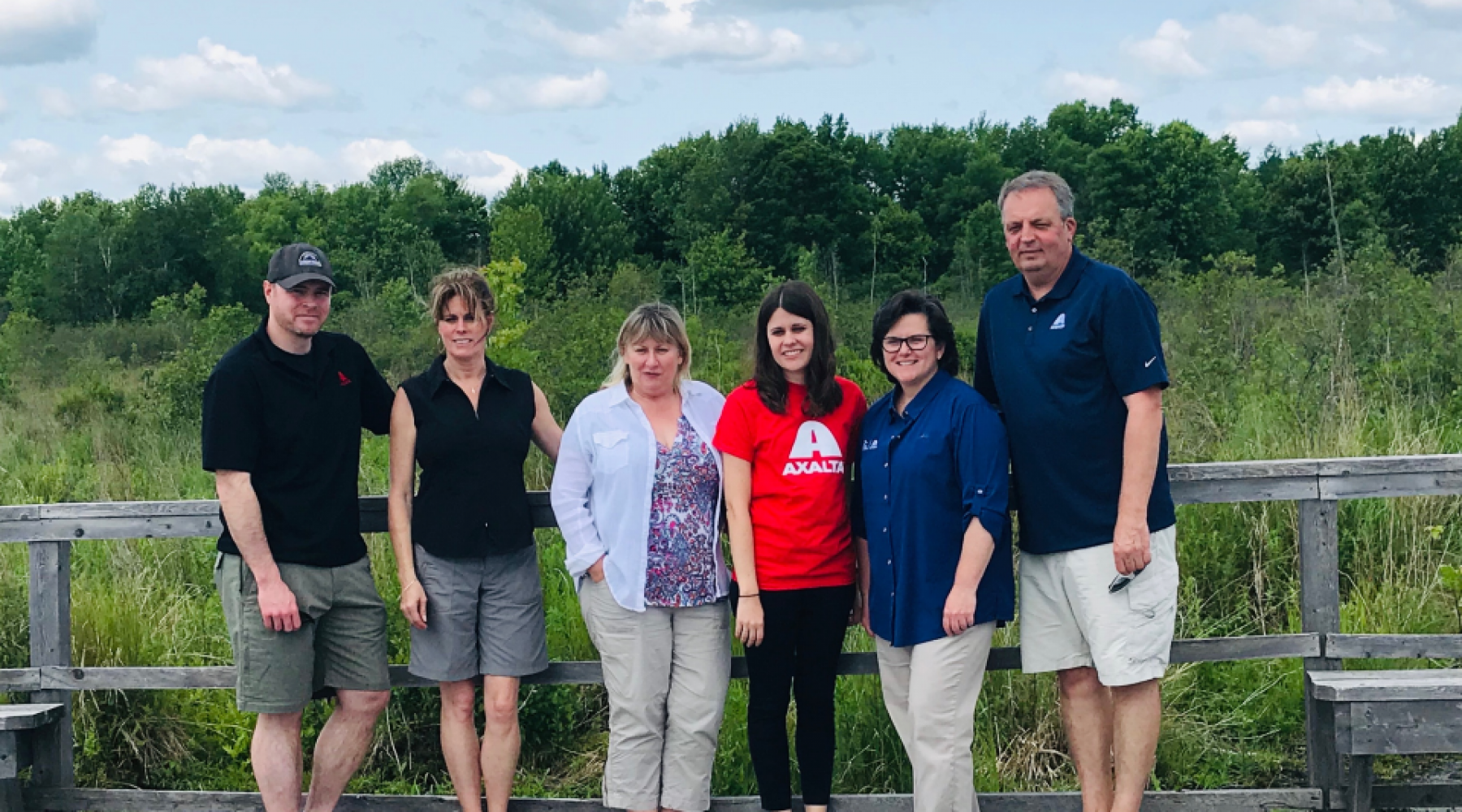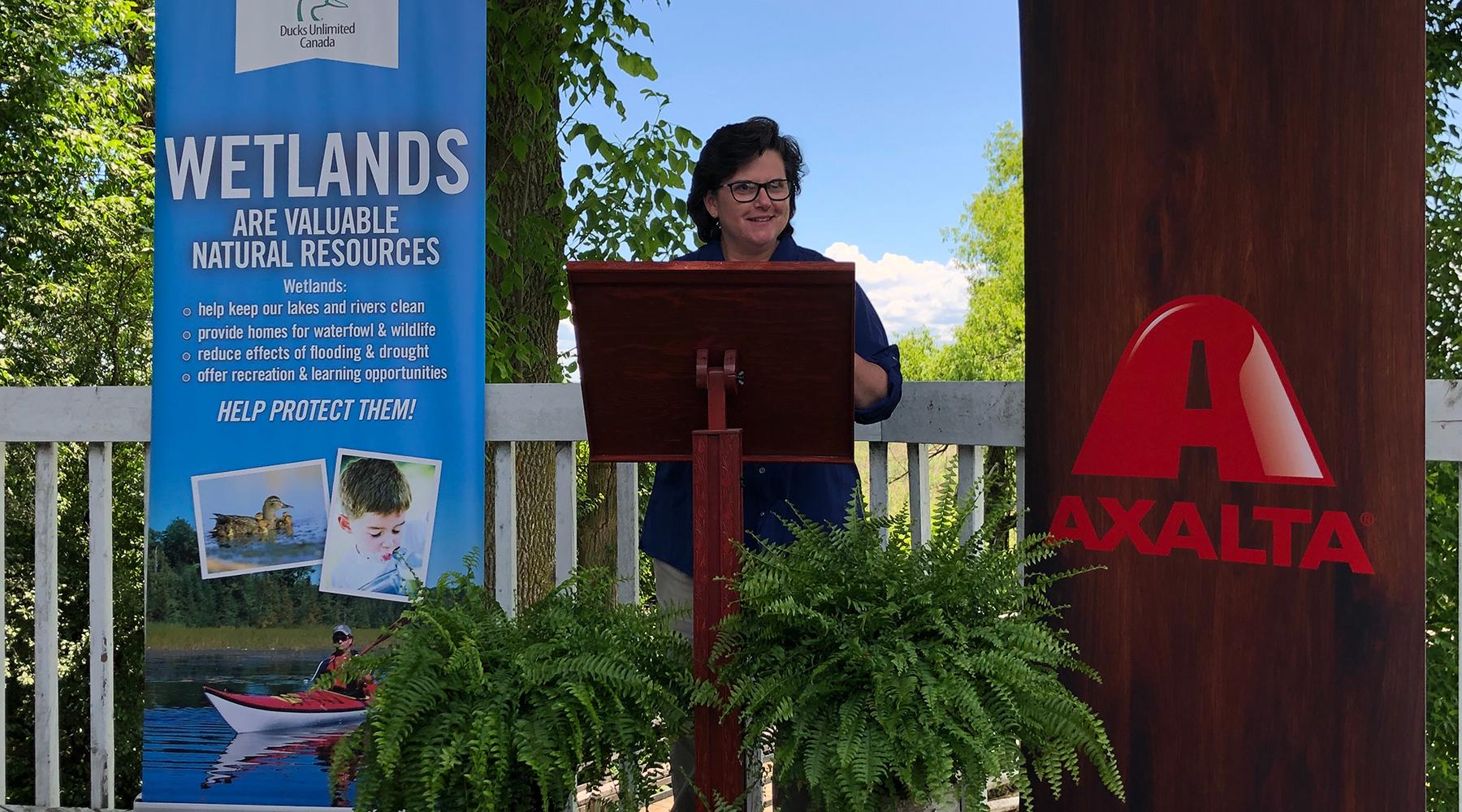 In China, Axalta has supported several programs to improve environmental stewardship by planting forests and protecting wetlands. In 2015, Axalta signed an agreement with China Youth Development Foundation to support the Mother River Protection Program over three years, aiming to conserve water and soil and to improve the local ecological environment. Named the Axalta Forests, 30,000 trees have been planted in Inner Mongolia and Hebei Province with Axalta funding and matching funds from the government. Axalta employees kicked off the tree planting activities in 2016 and local tree planters were named ambassadors of the Axalta Forests. We continued to monitor and tend the Axalta Forests over the past two years; according to Mother River Protection Program, as of 2019, the Axalta Forests have been well maintained with a high sapling survival rate of 90 percent.
Axalta China also launched the Wetland Protection Program in Shanghai in 2017 in partnership with the China Green Foundation and the World Wide Fund for Nature (WWF). Over three years, Axalta is contributing to the Beibayao Wetland Protection Project, which helps this sensitive area resist invasive species and the encroachment of unsustainable aquaculture. The project is committed to improving the management of the Beibayao Wetland and providing a good habitat for waterfowl migrating along the East Asian–Australasian Flyway. Axalta's sponsorship of the Beibayao Wetland Protection Project is helping improve wetland management by developing new management models, conducting and monitoring wetland protection research, and training wetland management professionals. Additionally, Axalta employee volunteers have had opportunities to participate in project work such as mudflat cleaning and vegetation management activities.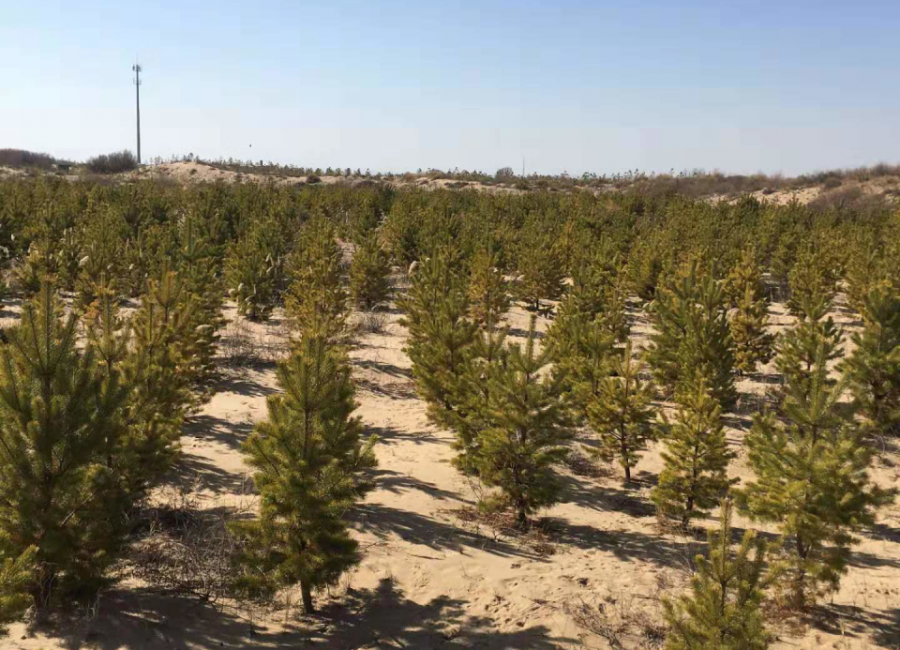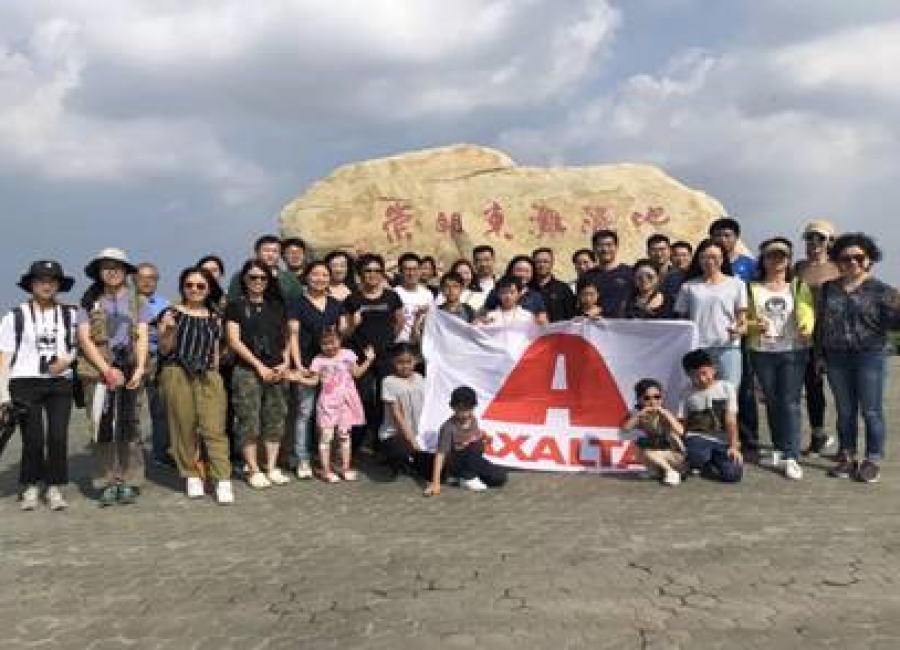 In India, Axalta continued the efforts we started in 2018 in partnership with the SM Sehgal Foundation to complete soil and water conservation projects in the drought-prone district of Rajasthan. Axalta committed to supporting the construction of three ponds to store rainwater, plant trees, and engage the local community in conservation awareness. In October 2018, the first pond was constructed, and 500 trees were planted in the Alwar District. The pond can store up to 3 million liters of water and provides clean water and improved vegetation to the more than 600 people in the local community. The second pond was completed in late 2019 in Gidani Village, which over time will help support local farming, animal husbandry, and access to clean drinking water. The third pond is planned to be completed in 2020-2021.
Axalta in Motion
Axalta in Motion is the newest initiative under Axalta Bright Futures and is focused on employee wellness. Launched in our EMEA region in 2019, the Axalta in Motion initiative encouraged employees to walk as many steps as possible in a 24-hour period, and for every step taken, the company donated to organizations that promote STEM education and environmental stewardship. In its inaugural year, our EMEA colleagues achieved the maximum contribution of 50,000 Euro; our teams chose the following organizations to receive 10,000 Euro each:
Axalta Belgium: Natuurpunt, an organization that aims to protect endangered and threatened nature in Flanders
Axalta Germany: NABU, supporting its Obstsortengarten program that focuses on planting and cultivating fruit trees, which provide habitat for many insects and promote the preservation of old and regional fruit varieties
Axalta UK: Queen Mary's Grammar School, to support STEM education in its space, design, and technology programs
Axalta Switzerland: Pro Natura, supporting several projects to preserve protected landscapes and special habitats
Axalta Italy: World Wildlife Fund, supporting a project to improve the environmental conditions of Garraf Park and protect the local Coscoja forests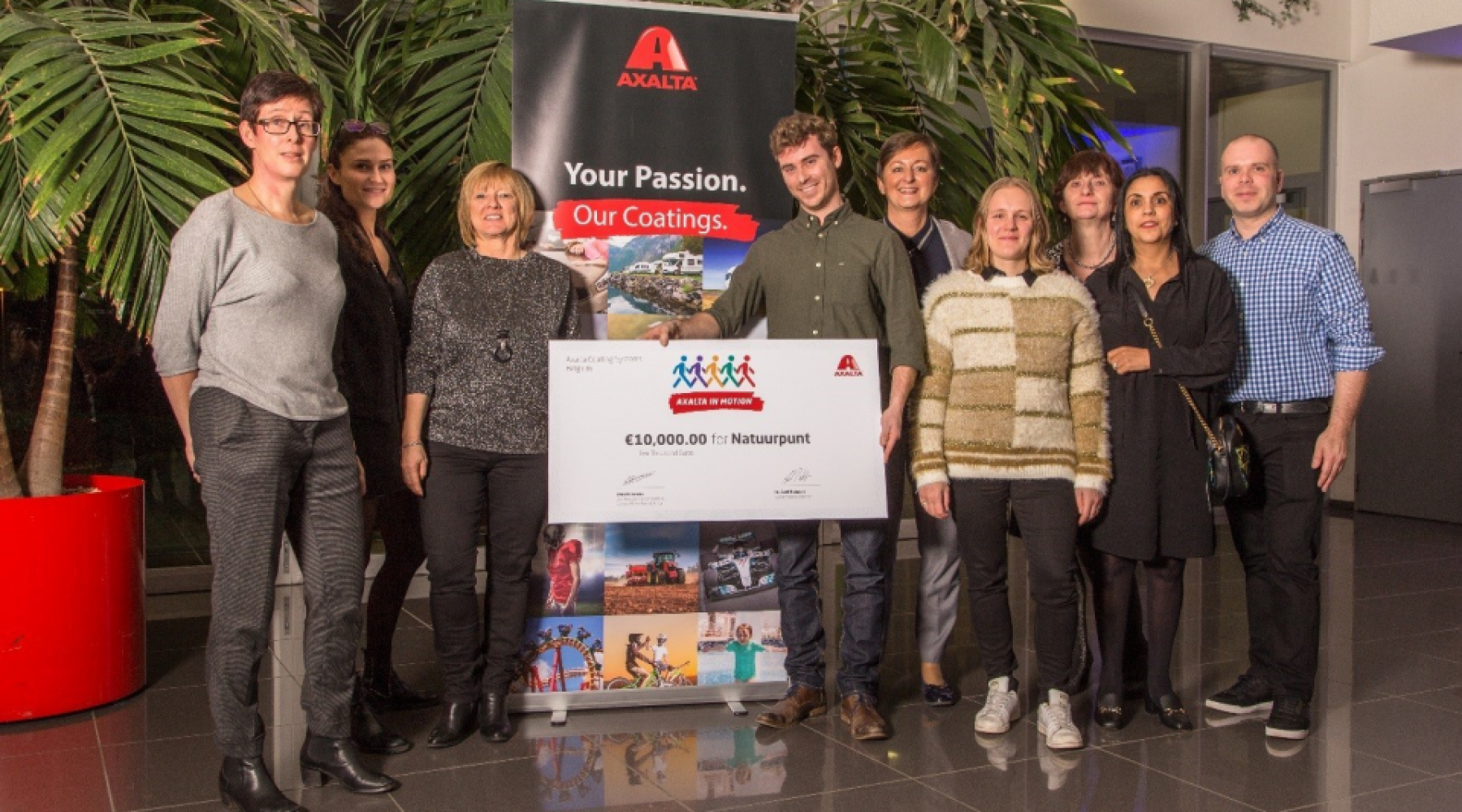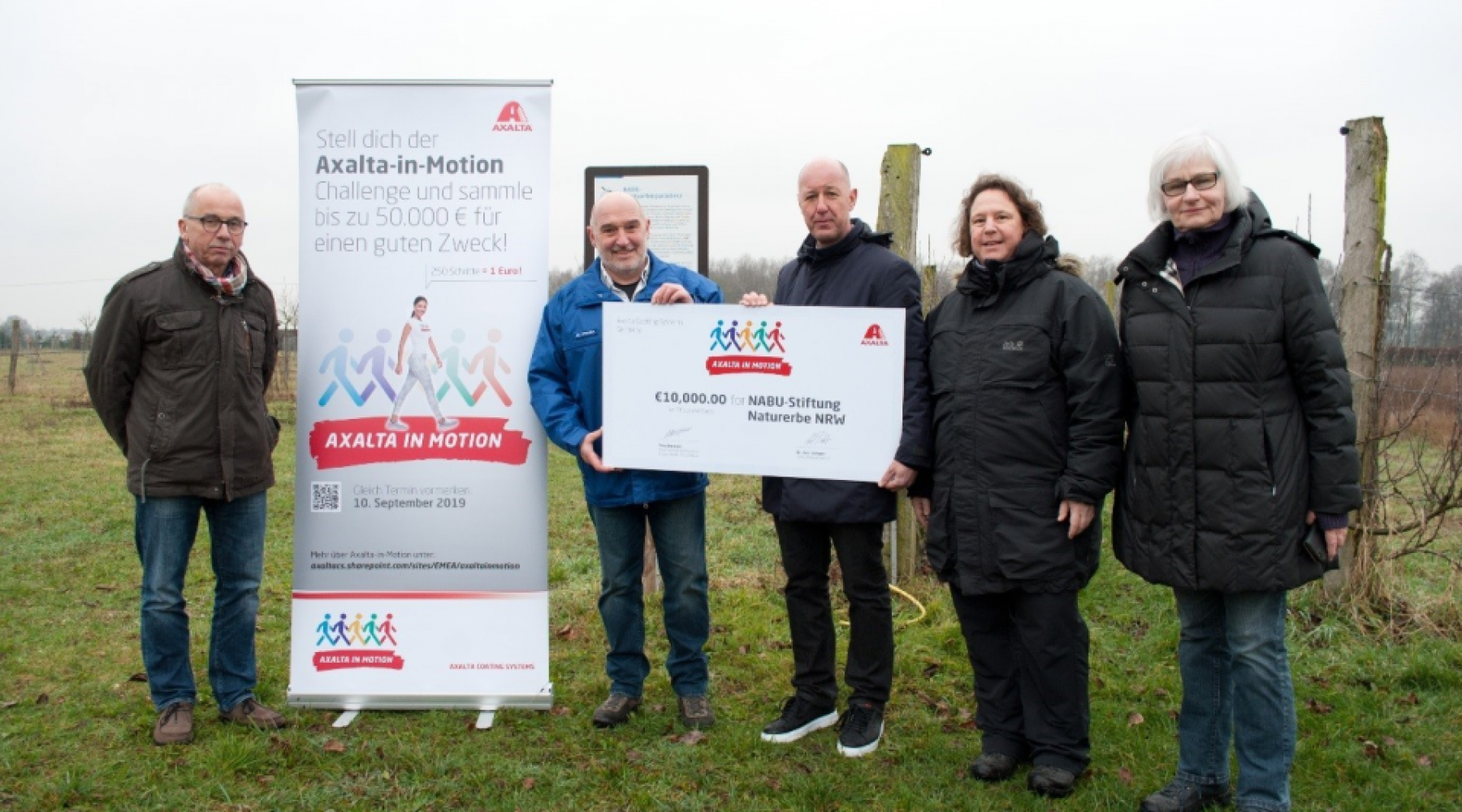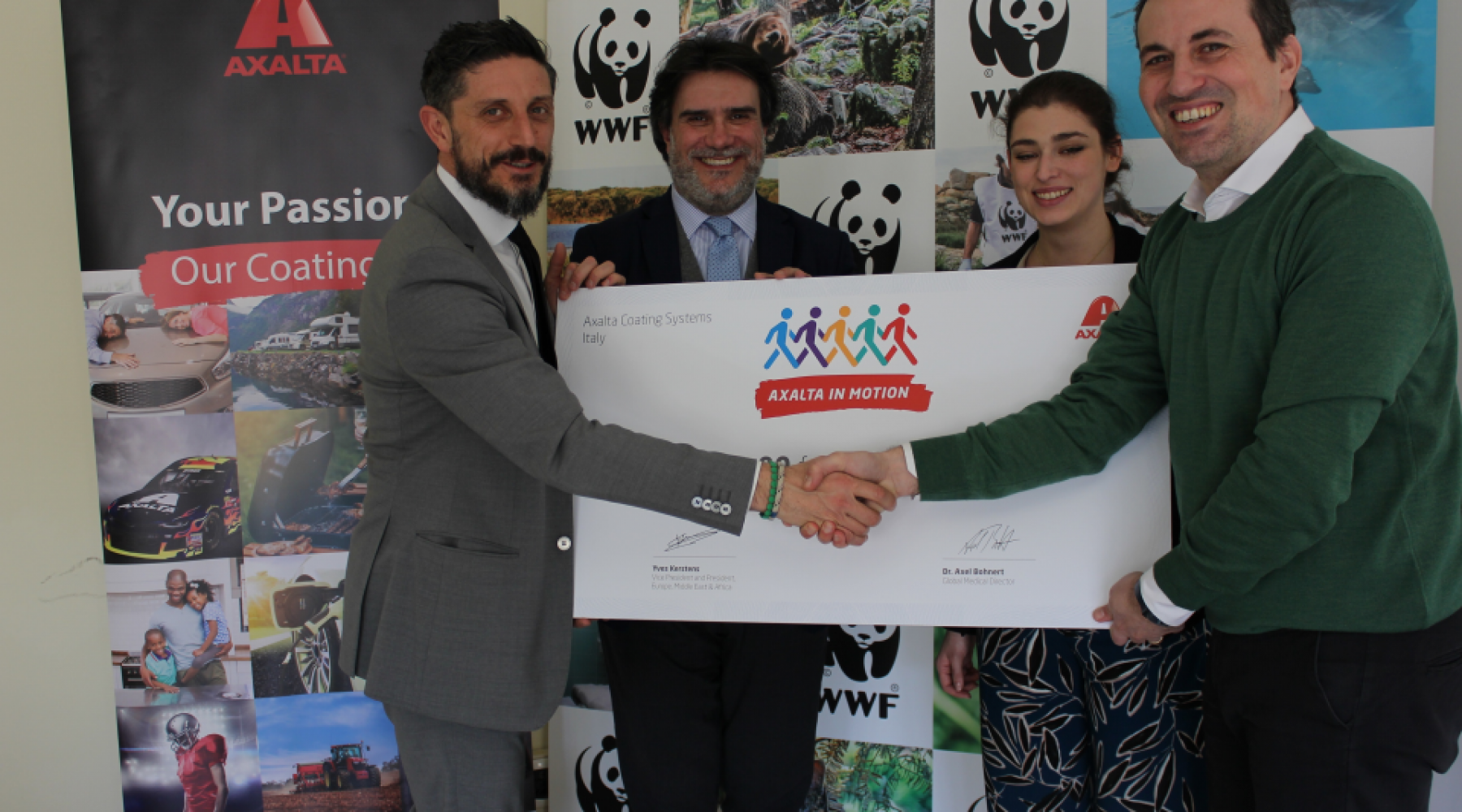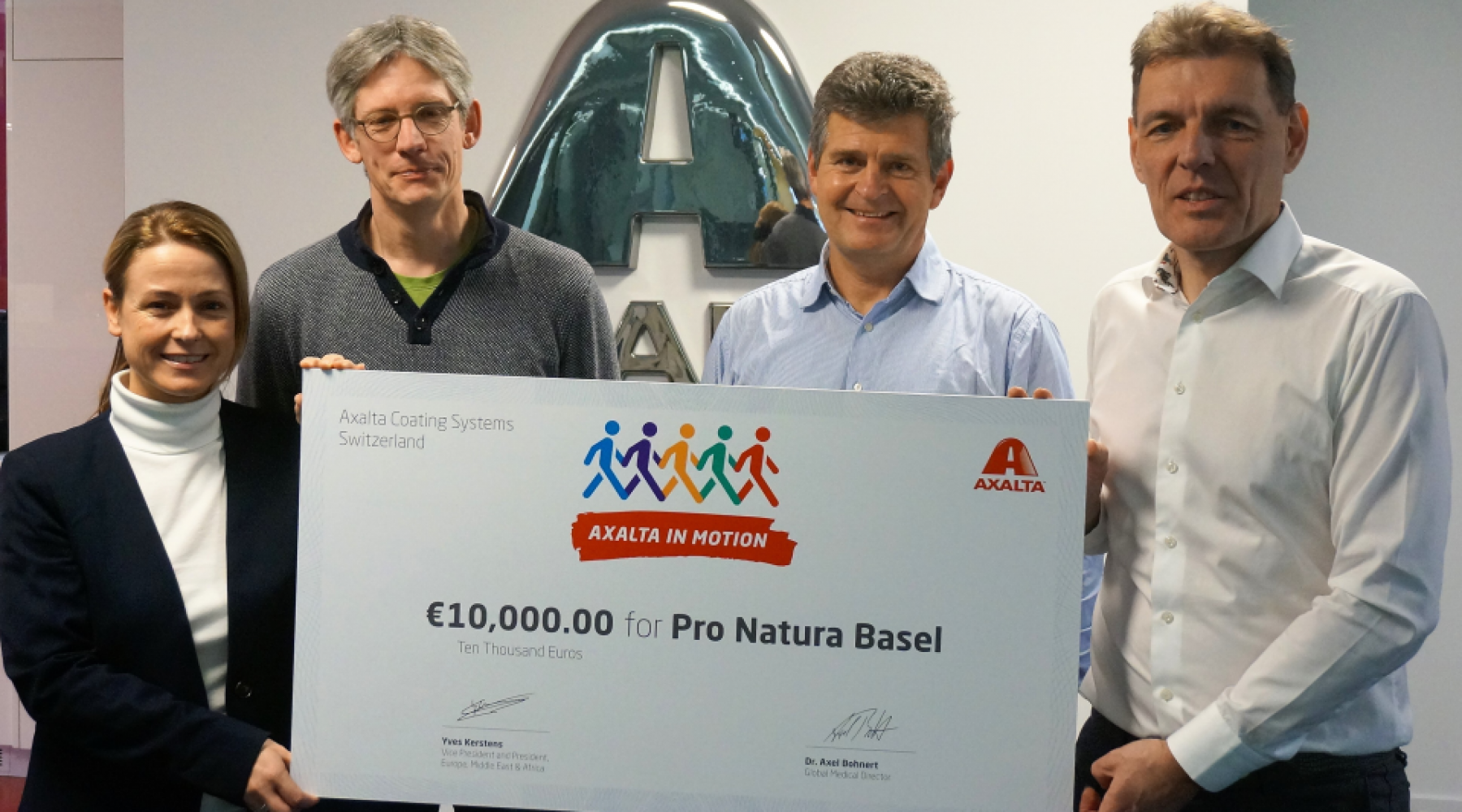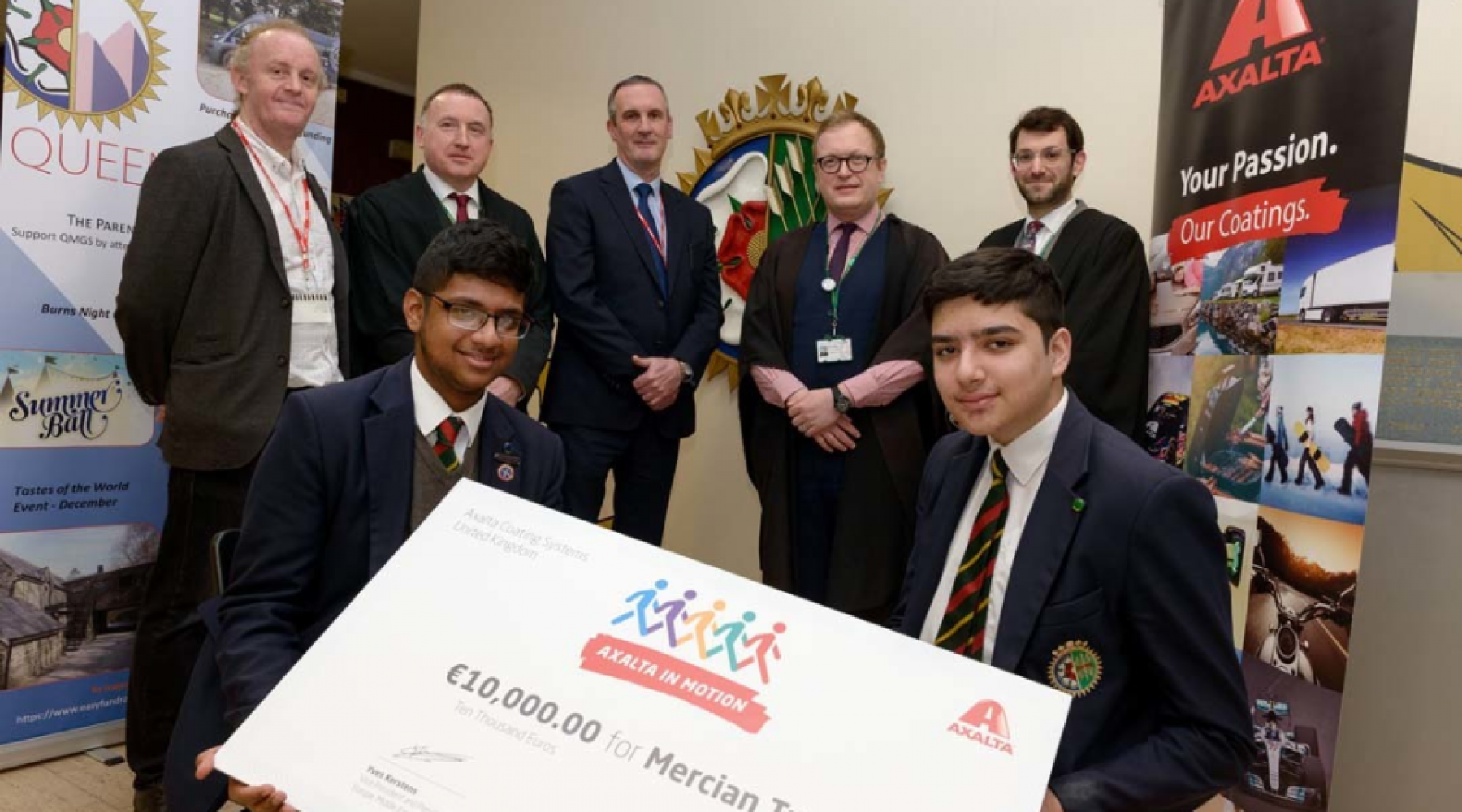 In addition to these charitable donations, Axalta employees are actively involved in volunteer activities with the associated organizations and projects. We look forward to rolling out this program to our other regions with additional community partners beginning in the second half of 2020.