People
Diversity at Axalta
A diverse workforce leads to more innovation and business growth and helps attract and retain top talent.
Diversity and inclusion is an area of increasing focus at Axalta, as we recognize the role a diverse and inclusive workforce plays in our company's growth and success as a global coatings leader. We are in the process of developing a long-term, strategic diversity and inclusion initiative, which will be rolled out globally in the second half of 2020.
Axalta is an equal opportunity employer committed to fostering a culturally diverse environment. We strive for inclusiveness and a workplace where mutual respect is paramount. We do not discriminate against employees or candidates based on race, color, ethnicity, religion, sex, age, national origin, handicap or disability, sexual orientation, gender identity and expression, or veteran status.
Axalta Women's Network
The Axalta Women's Network, launched in the United States in 2016, is a forum for our female employees to network, collaborate, and support each other. Our Axalta Women's Network in the Philadelphia area held networking events in 2018 and 2019, where members were able to meet colleagues from other locations and participate in Q&A sessions with Axalta's female leaders.
In 2019, we launched a Latin American chapter of the Women's Network called Mujeres de Alto Impacto, or Women of High Impact. This chapter has more than 100 active members and is focused on three key areas: leadership, mentoring, and work-life balance. The group meets once per month and each meeting features discussions on one of the three focus areas. We look forward to expanding the Axalta Women's Network to more geographies in the coming years.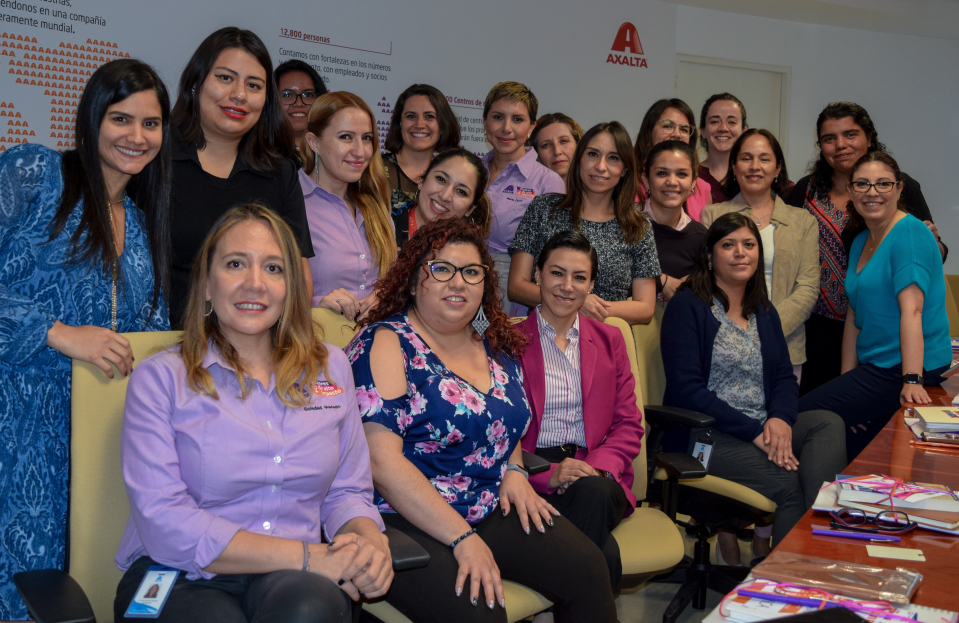 Axalta is committed to supporting gender diversity at all levels of the company, including our Board of Directors. Two of our seven directors are women, and our current and previous female directors have been engaged with Axalta Women's Network events in the past. The Forum of Executive Women in Philadelphia and PricewaterhouseCoopers honored Axalta as a 2019 Champion of Board Diversity for the percentage of women on our Board.