Operations
Our Approach to Operations
Safe, responsible manufacturing practices are core to who we are as Axalta. Our employees at our 48 global manufacturing sites work tirelessly to produce innovative and high quality coatings safely and efficiently.
Our commitment to sustainable operations starts with our global Environment, Health and Safety (EHS) Policy, which is endorsed by our Chief Executive Officer and Chief Operations and Supply Chain Officer. Axalta's EHS Policy clearly outlines the operational performance obligations and commitments for the company. Our Operations leaders report quarterly on our safety, quality, and environmental performance to the Environment, Health, Safety, and Sustainability Committee of the Axalta Board of Directors.
To further drive a culture of high performance among our employees globally, we introduced our new operating slogan in 2019: Driving Perfect Performance. We are striving to achieve perfect safety, perfect quality, and perfect service in our operations worldwide. For more information on employee safety, please see the Employee Safety, Health and Wellness section of this report.
To improve our operational performance, we recently introduced the Axalta Operational Excellence (AOE) program to our manufacturing sites. The AOE program is currently in place at more than a dozen sites and will continue to be rolled out to the remainder of our manufacturing locations. AOE aims to engage our people at all levels of the manufacturing process to continuously optimize processes and standards to achieve our performance goals. AOE has a structured process that encourages problem solving at the manufacturing floor level and requires performance to be tracked daily through key performance indicators, displayed visually at the site. The AOE process enables us to better follow standards to reduce variations in quality and to improve bottlenecks in our processes.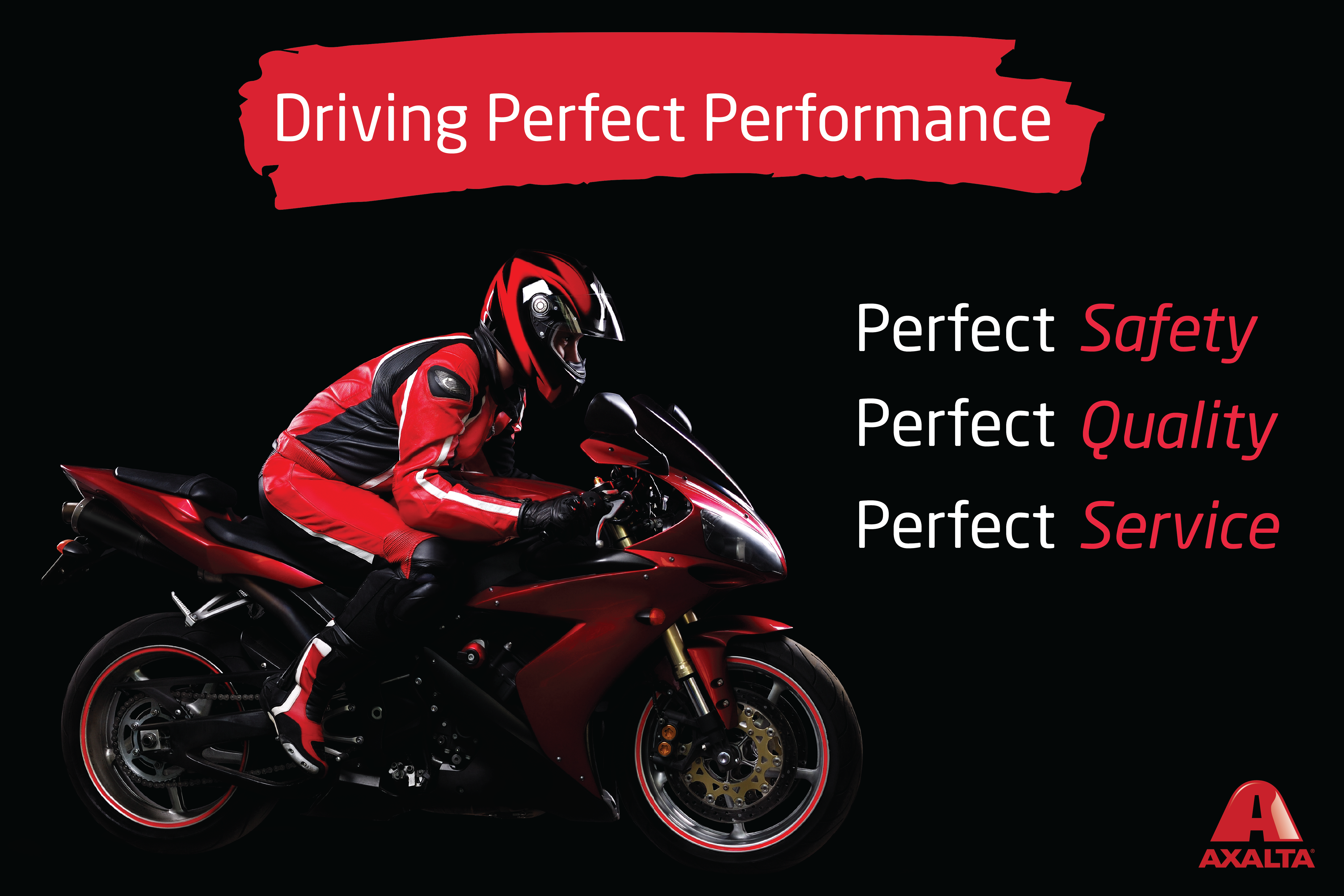 Environment, Health, and Safety
Axalta's commitment to environmental protection and employee health and safety is led by regional and site leaders that manage the day-to-day EHS aspects of our operations. We have global competency leaders who provide expertise on regulatory compliance and best practices and to facilitate knowledge sharing and training across our sites in key focus areas.
Our approach to managing our sites responsibly is rooted in our robust management systems. As a member of the American Chemistry Council, Axalta participates in its Responsible Care (RC) program, the chemical industry's detailed environmental, health, safety, and security performance initiative. Our EHS Policy and management system are aligned with the Responsible Care Guiding Principles.
Axalta was one of the first companies to achieve a global, multi-site RC14001 certification to the 2015 standard. This certification, verified by a third-party through in-depth on-site audits and extensive engagement with corporate EHS staff, demonstrates that all elements of the Responsible Care Management System are successfully implemented globally, including EHS, process safety, product safety, security, and sustainability. We also hold a global, multi-site ISO14001:2015 certification.
Our ongoing internal audit process reflects our EHS Policy and the requirements of RC14001:2015, providing governance to ensure compliance with all applicable regulatory requirements and Axalta standards. The audit process allows us to further identify opportunities to improve risk controls and adherence to all of our EHS management systems requirements. Our audits provide a robust compliance assurance process at every site, with transparent metrics to continuously improve the efficacy of our standards.
Goal

Within the first three months of an acquisition, complete an EHS compliance audit and a plan to enable the facility to achieve RC14001 certification within 18 months of the close.

Off track
As our company continues to grow through newly opened and acquired sites, we are committed to onboarding them to our management systems, policies, and standards. We were not able to meet the ambitious timeline we set for ourselves of onboarding new sites to our RC14001 certificate in 2018 and 2019; we anticipate our outstanding sites will be certified in the first half of 2021.
Quality
Quality is essential in everything we do. Our Global Quality Policy outlines Axalta's commitment to achieving superior customer value by consistently providing quality products, services, and support through customer engagement, excellent business processes, employee development, and continuous improvement. Quality performance is a key measure of the success of our business, and as such quality metrics are reported quarterly to the EHSS Committee of the Board.
Our major manufacturing sites and our Global Innovation Center hold quality certifications to the ISO9001:2015 standard as verified by a third-party. For our manufacturing sites that serve customers in the automotive industry, they also hold certifications to the International Automotive Task Force (IATF) 16949:2016 standard. Through these management systems, we've rolled out global quality standard practices that will standardize our processes and improve our quality performance. These initial practices are focused on priority areas such as color, dispersion, and crater elimination.
For information on how we manage our supply chain, please see the Our Approach to Supply Chain section of this report.