People
Employee Engagement
Keeping our employees connected with each other, and engaged in their careers and the business is critical for the success of Axalta as a global company.
Axalta has significantly expanded our internal employee communications over the past several years. In 2018, we revamped Inside Axalta, our global employee intranet site. We launched Axalta 360—our new employee internal social media platform that's available globally online and through a mobile app—in 2019. Axalta 360 shares company news, messages from leadership, business updates, and photos from company and site events. We also introduced our Axalta in a Minute video series, which highlights new products, site openings, Axalta Bright Futures projects, and employee accomplishments, among other topics. Please visit Axalta's YouTube channel to see the Axalta in a Minute series and other company videos.
We continued to hold quarterly global employee town hall events. The town halls include updates on financial results, progress against our strategic imperatives and company vision, business and customer updates, and employee achievements. Each town hall event features a Q&A session where employees can ask questions to members of the Axalta Leadership Team. In May 2019, we held our first live, on-site global employee town hall. Our Chief Executive Officer and several business leaders gathered with employees at our wood coatings manufacturing site in High Point, North Carolina to host the global town hall and answer in-person questions. Our regional and business leaders also conduct town hall events on a periodic basis for their employees. We are committed to continuing these two-way discussions between employees and leadership moving forward.
Goal

Enhance employee communications to enable employees to understand their contributions to the success of the business.

On track
We also hold employee engagement events at our sites on an ongoing basis to bring our teams together to celebrate holidays, company milestones, and special events.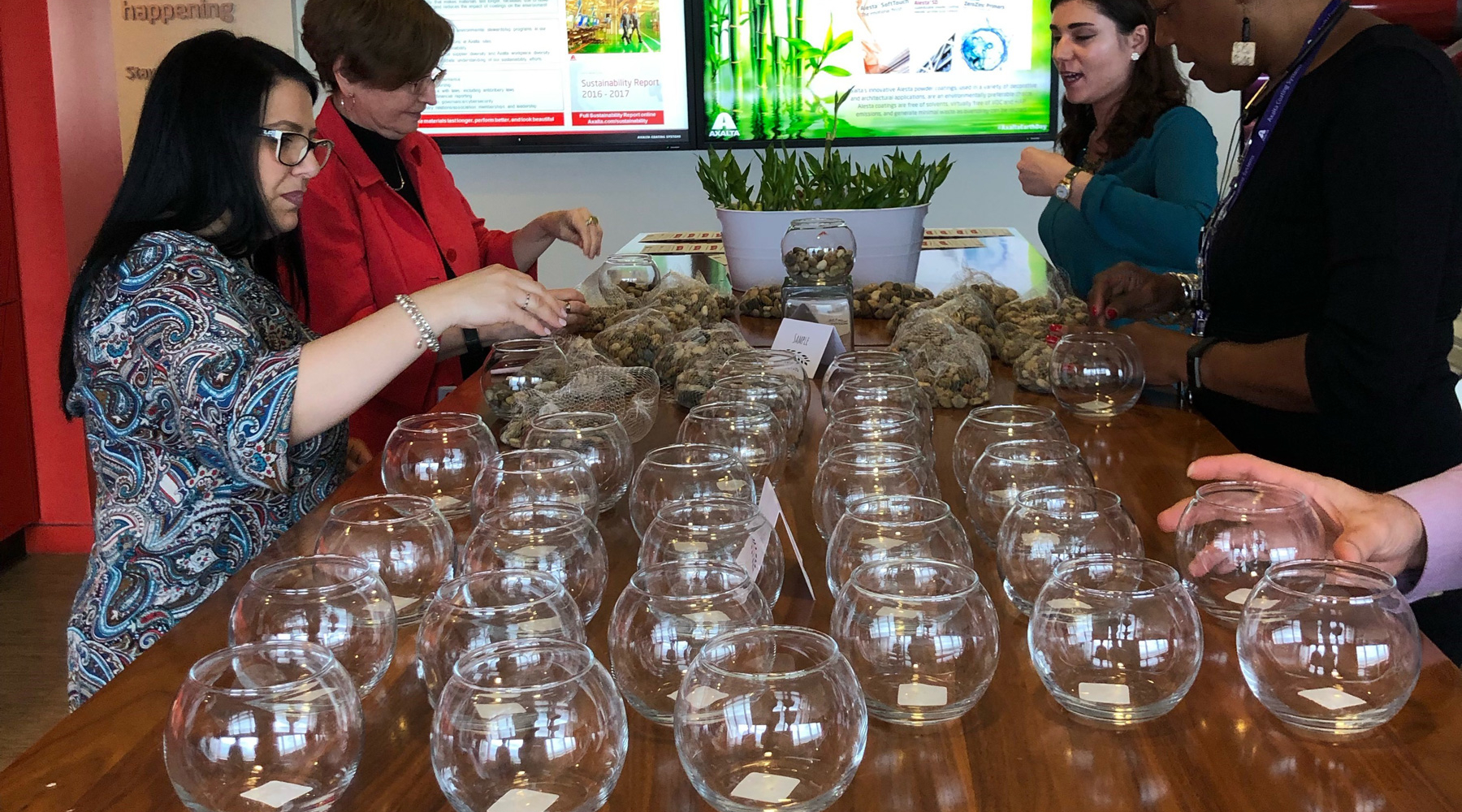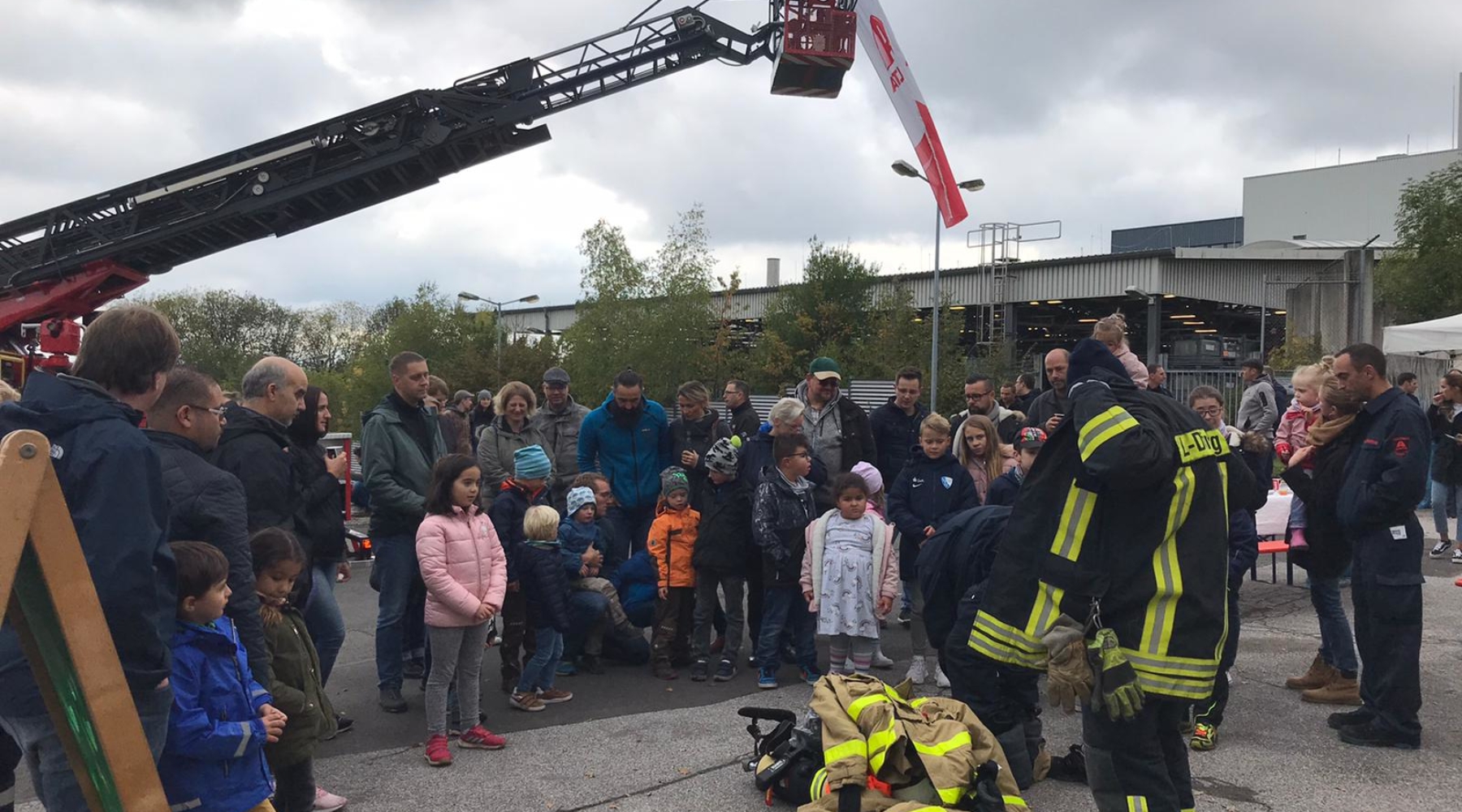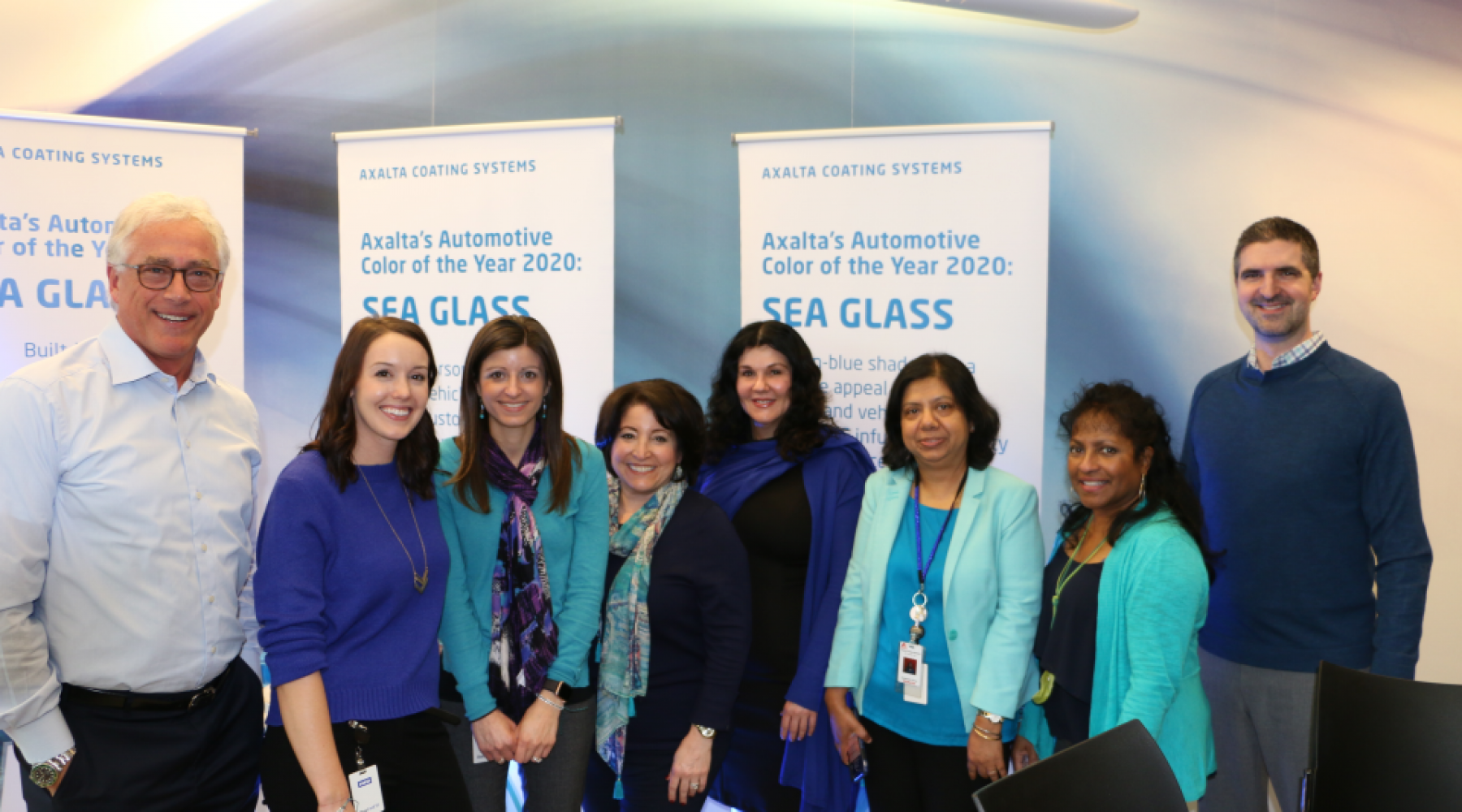 In 2018 and 2019, our EMEA region conducted employee engagement surveys and developed action plans to address areas for improvement identified by employees. Moving forward, we will be rolling out a global employee engagement survey in 2020 to identify the strengths and weaknesses of our employee programs and company culture so we can continue to make Axalta a top place to work.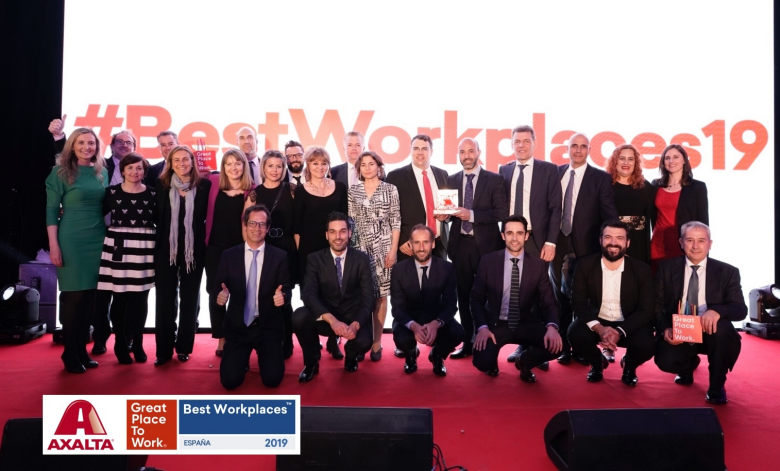 Axalta Way Awards
The Axalta Way Awards are our premier internal honors where we recognize our employees at every level of the organization that exemplify Axalta's values and behaviors and embrace The Axalta Way philosophy of savings, growth, operational efficiency, and productivity. Each month, up to four employees receive the Axalta Way Award for their contributions to the business, which comes with a $250 USD cash prize. All award winners are featured on our internal communication platforms and acknowledged in global town hall events. Out of the monthly winners, one is identified as an Axalta Way Spotlight Award winner, which acknowledges their exemplary efforts. After year-end, up to three Spotlight Award winners are eligible to be named an Axalta Way CEO Award winner. These award winners receive $2,500 USD, two additional vacation days, and an invitation to attend Axalta's annual Senior Leadership Meeting.
Our 2018 and 2019 Axalta Way CEO Award winners were honored for achieving significant cost savings for the company through initiatives such as process improvements. The winners also contributed to Axalta's growth by successfully engaging new customers, launching new product lines, and growing existing business lines.