People
Employee Safety, Health and Wellness
The safety and health of our employees is of highest priority at Axalta. We reaffirmed our safety commitment globally in 2019 with our new global safety slogan: Driving Perfect Performance.
Our commitment to employee well-being starts with our global Environment, Health and Safety (EHS) Policy, which is endorsed by our Chief Executive Officer and Chief Operations and Supply Chain Officer. We manage safety as part of our global Responsible Care management system, which is aligned with our EHS Policy and the Responsible Care Guiding Principles, to track our ongoing performance. We continue to integrate our newly acquired sites into our safety culture and management systems.
We strengthened our safety training programs over the past two years. In 2018, we conducted front-line leadership training on safety, as well as conducted targeted training sessions on fire prevention. We also held kaizen events in 2018 at sites in our Americas region, which included local activities focused on identifying the barriers in our management style to moving to the next level of performance. In 2019, global safety training sessions focused on reducing severe incidents and fatalities.
To reenergize our employees around a global safety culture, we held a company-wide competition for a new safety slogan in 2019. We received submissions from each of our manufacturing sites, which led to our new slogan: Driving Perfect Performance. Our employees around the world have rallied around this new commitment.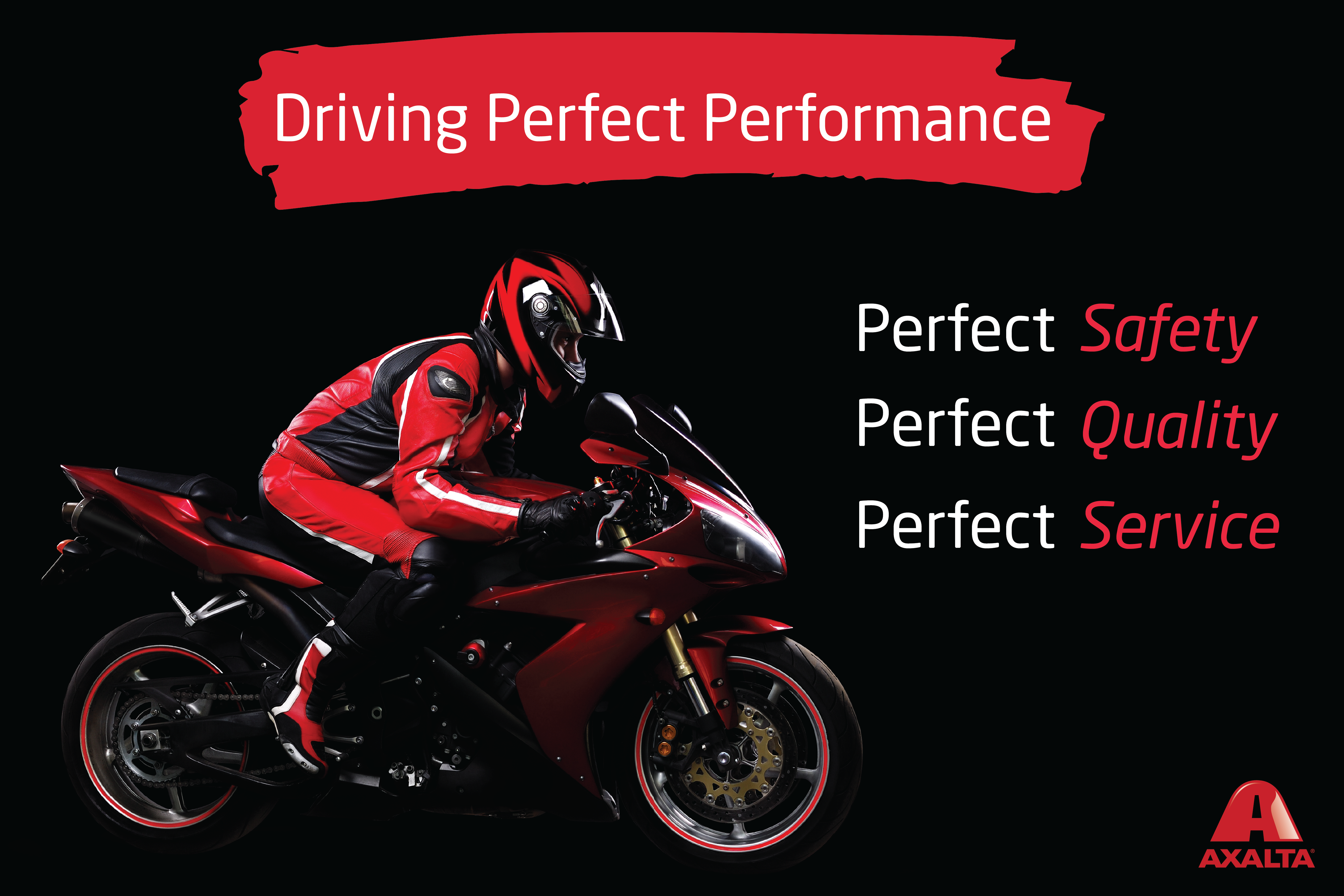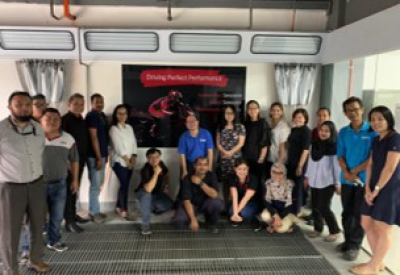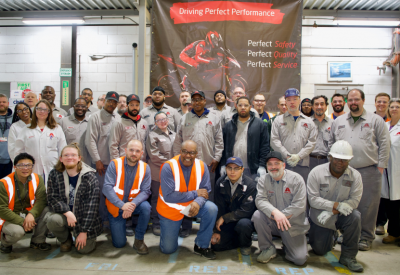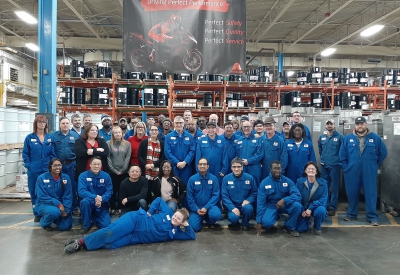 Safety Performance
Our overall safety performance over the past several years has continued to improve. While we won't be fully satisfied until we achieve perfect safety performance, we are proud of the efforts of our employees to look out for one another and reduce the number of injuries at our workplaces. In 2019, we achieved our best-ever total recordable incident rate of 0.28 for our employees and contractors (number of injuries per 200,000 work hours, divided by total number of hours worked). This performance is top decile in the coatings industry, compared to the latest-available U.S. coatings industry average rate of 2.1. We've also continued to maintain a low lost-time incident rate over the past three years. Axalta did not experience any life-altering incidents or fatalities over the reporting period.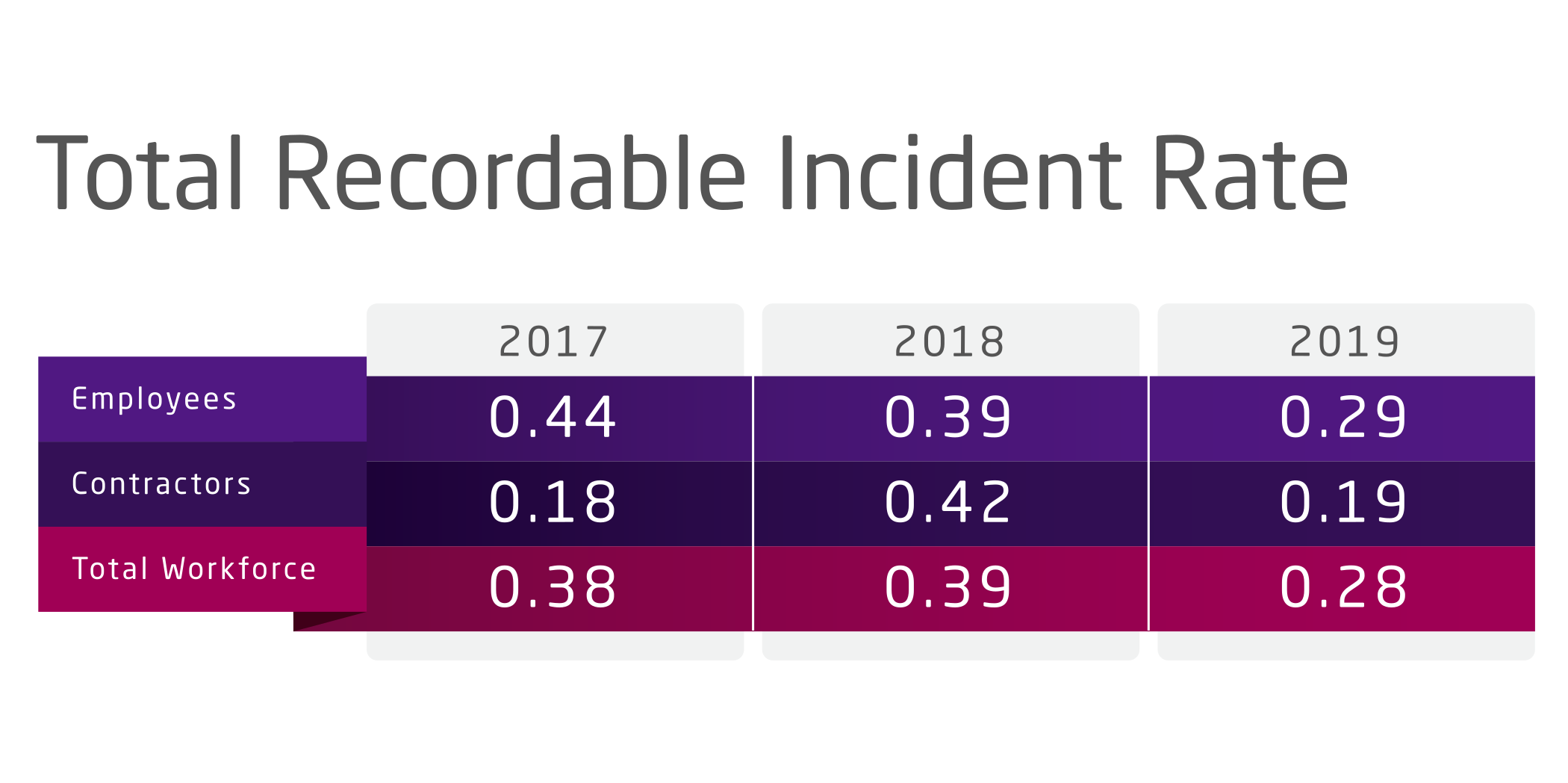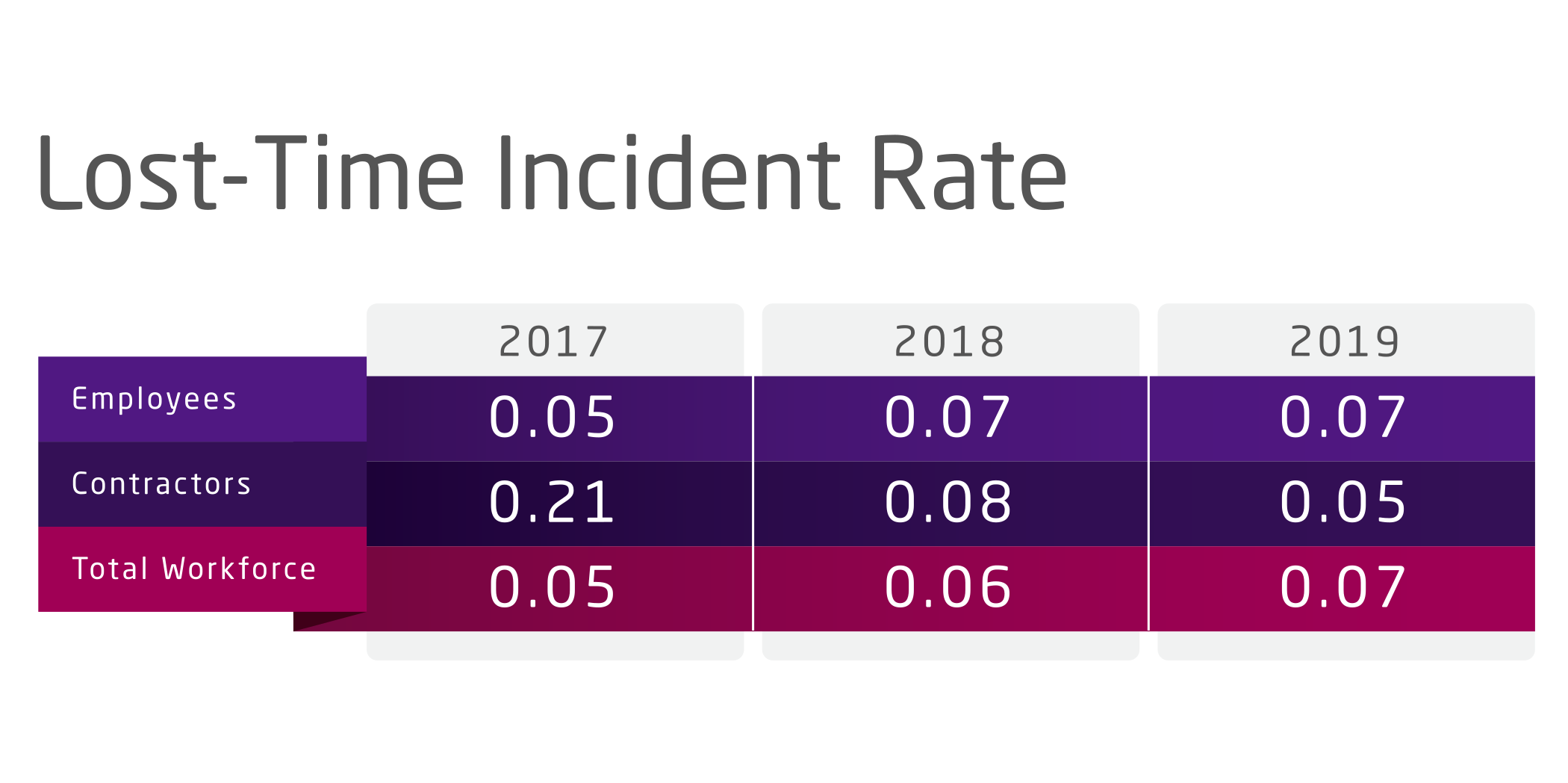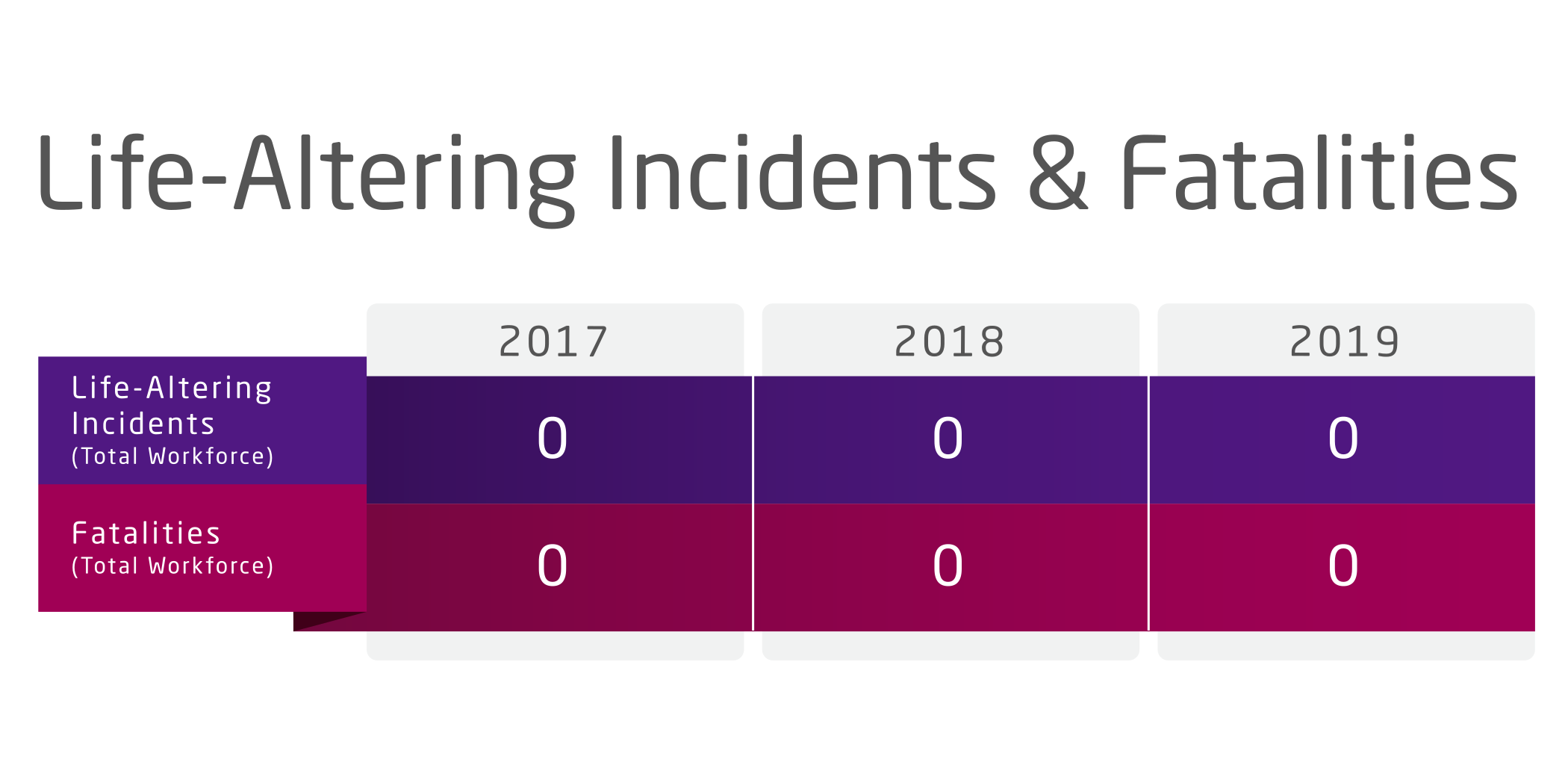 Goal

Achieve zero site fatalities or life-altering incidents annually by deploying enhanced health and safety training and programs.

On track
Axalta employees continue to work tirelessly to achieve impressive safety milestones:
Our Savli, India manufacturing site has not had a recordable incident in 11 years.
In February 2020, our Changchun, China manufacturing site achieved 1,700 consecutive injury-free days and our Jiading, China manufacturing site achieved 1,000 consecutive injury-free days.
Our Aichi, Japan laboratory achieved 5,000 days of injury-free work in September 2019.
In January 2020, our Hilliard, Ohio and Houston, Texas manufacturing sites each achieved 365 days of zero injuries.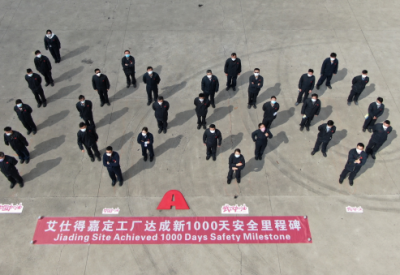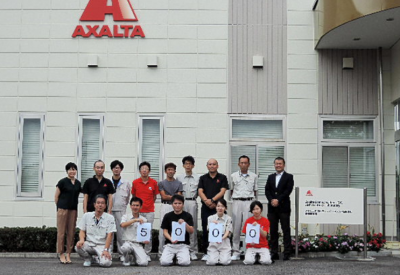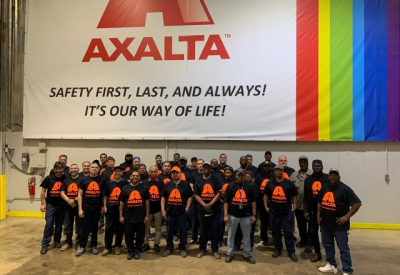 Process Safety
Another key element of our program is reducing process safety events. Process safety is managed locally at our manufacturing sites, as potential process safety risks vary from site to site. We did not experience any Category A—the most severe—process safety incidents over the past three years. We experienced 4, 13, and 1 Category B process safety incidents in 2017, 2018, and 2019, respectively. The spike in 2018 was due to an increase in fire-related events; the enhanced fire prevention training that was subsequently rolled out led to the significant reduction in process safety incidents in 2019.
Goal

Consistently track and improve control over process safety incident and severity rates to reduce frequency by the end of 2022.

On track
Wellness Programs
In addition to workplace safety, we are committed to supporting the health and well-being of our employees. Our wellness programs focus on proactive and preventive care for our employees, promoting a healthier workforce. In our Americas region, this includes discounted rates for local fitness memberships, tobacco cessation programs, nutritional counseling, and addiction counseling. We also offer rehabilitative medicine programs that enable employees who are injured or ill to more readily return to work.
In September 2019, our EMEA colleagues across 17 countries kicked off the inaugural Axalta in Motion Day. Axalta in Motion aims to raise money for charitable organizations based on the number of steps taken by our employees in a 24-hour period. This program seeks to promote healthy, active lifestyles combined with team spirit and commitment. In this first event, our EMEA teams walked more than 26 million steps, achieving the maximum donation of 50,000 Euro. For more information on these contributions, please see the Axalta Bright Futures section of this report. We plan to roll out Axalta in Motion to our other regions in 2020.