Operations
Waste and Recycling
Carefully managing our materials and processes to reduce waste from operations is an important focus area at our manufacturing sites.
We generate both hazardous and non-hazardous waste from our operations. Axalta is committed to ensuring compliance with all waste-related regulations, which can vary widely across the different jurisdictions where we operate. As such, we regularly track these compliance obligations and look for opportunities to reduce the generation of all types of waste.
The continued trend in hazardous waste reduction, despite the company's increase in size and operations, stems from several factors, including the re-characterization of some materials from hazardous to non-hazardous, changing regulations, and improving segregation practices. Axalta is committed to following generally accepted waste management practices. We always first try to reuse a product or sell it as a useful product to a third party. After that, we recycle or reclaim, then utilize waste to energy, and finally use incineration, treatment, or another disposal method. The result of this approach is that we are continuously discovering new ways to reuse and divert our materials from the landfill.
Goal

By year-end 2022, reduce total waste by 5 percent (normalized to production) from a baseline year of 2017.

On track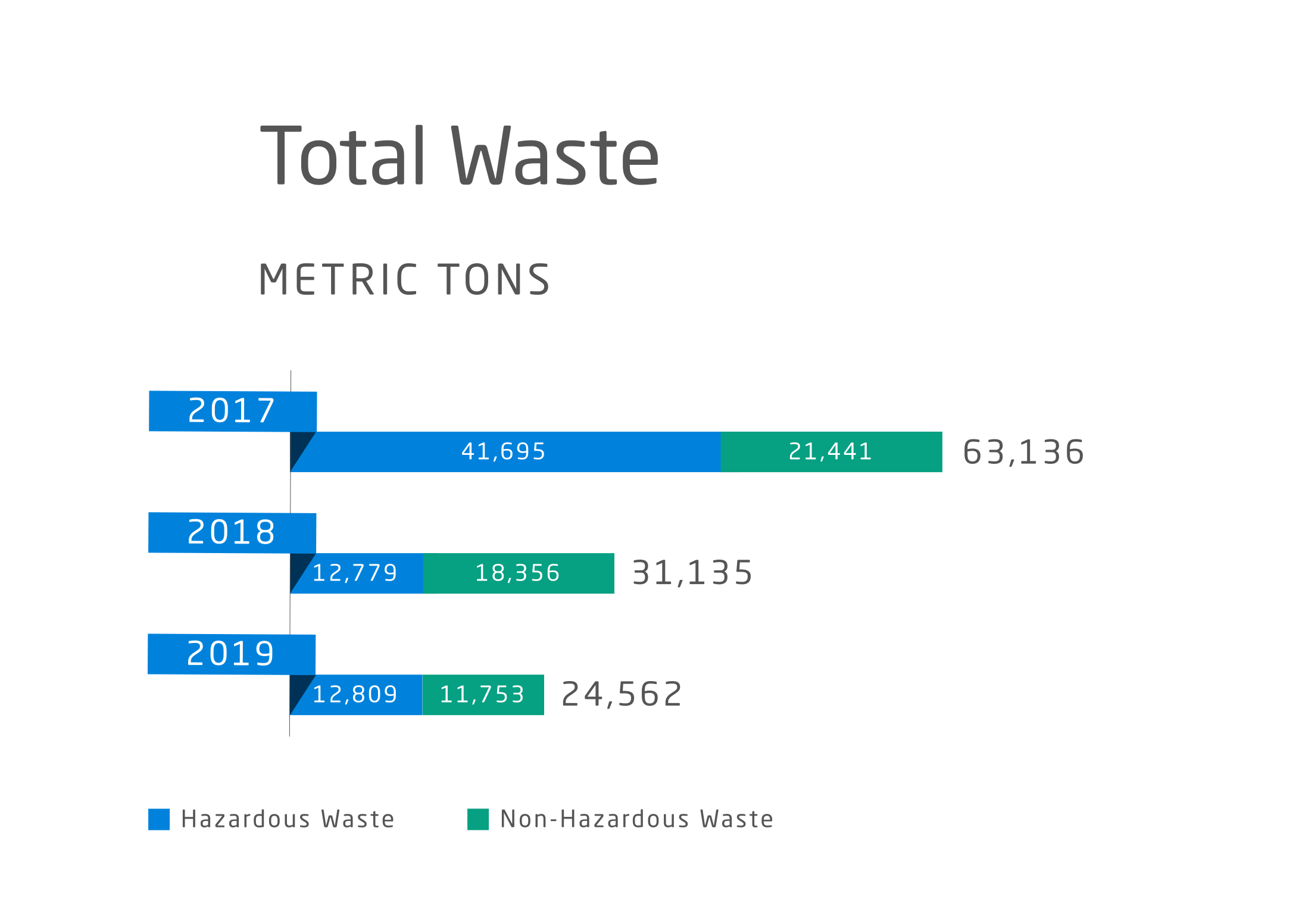 Our sites that produce liquid coatings use solvents in the manufacturing process; these locations have continued to identify ways to recover solvent waste from our processes. Recovered solvent is sold as a product to other companies in some cases, and some solvent is recycled back into our processes. Our Riverside, California; Huntsville, Alabama; and Front Royal, Virginia sites reported process improvements to reclaim potential solvent waste over the past two years.
Axalta's West Bromwich, UK site implemented a focused reworking plan for finished goods to avoid sending slow-moving stock or defected products to waste disposal. The site's EHS, commercial, and technology teams collaborate on this program. These products are either sold at a discount or reworked into other compatible products. This new program reduces the costs and environmental impacts associated with waste disposal.