Determining environment & durability
---
Step 1
Corrosion protection for steel structures is defined using the ISO 12944 standard. The standard allows applicators, engineers, specifiers and architects to define environment classification, protective paint systems, laboratory test methods and systems for structures.
The ISO 12944 standard defines six corrosion risk categories, from very low-risk interior environments (C1) to extremely high-risk offshore environments (CX) as well as four immersion categories (Im1 to Im4).
The first step is to determine your environment based on location, humidity level, chemical pollution, salinity level and expected corrosivity.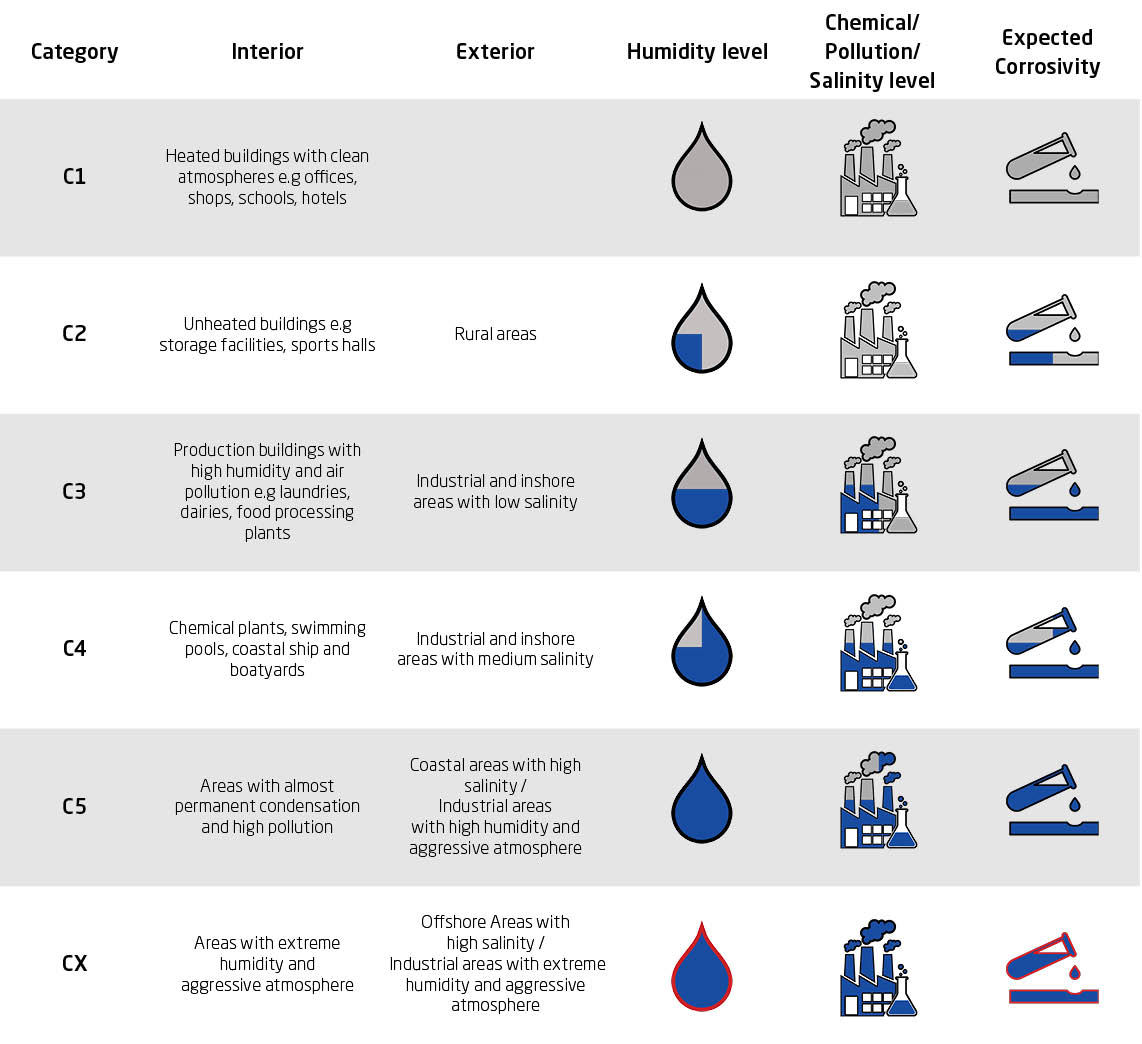 Step 2
After you determine your corrosion category, you need to decide on durability. Durability is defined using four levels, from 'Up to 7 years' (Low) to 'More than 25 years' (Very High).
Anticorrosion systems must pass multiple tests, described as cyclic testing, that are defined depending on the target category and durability.
Durability is not a guaranteed period. This is a technical concept that can help customers to establish a maintenance program. The warranty period is a legal concept that is part of a contract. The warranty period is generally shorter than durability. Protection and expected performance will vary according to the design of the part to be painted, the quality of the surface pretreatment and application and thickness of the coating system, as well as the maintenance program of the coated surfaces. This information is given as an indication. It is based on our experience and laboratory results, and does not constitute a commitment on our part.