Got A Question?
---
Give us a call or email us and one of our customer service agents will get you what you are looking for.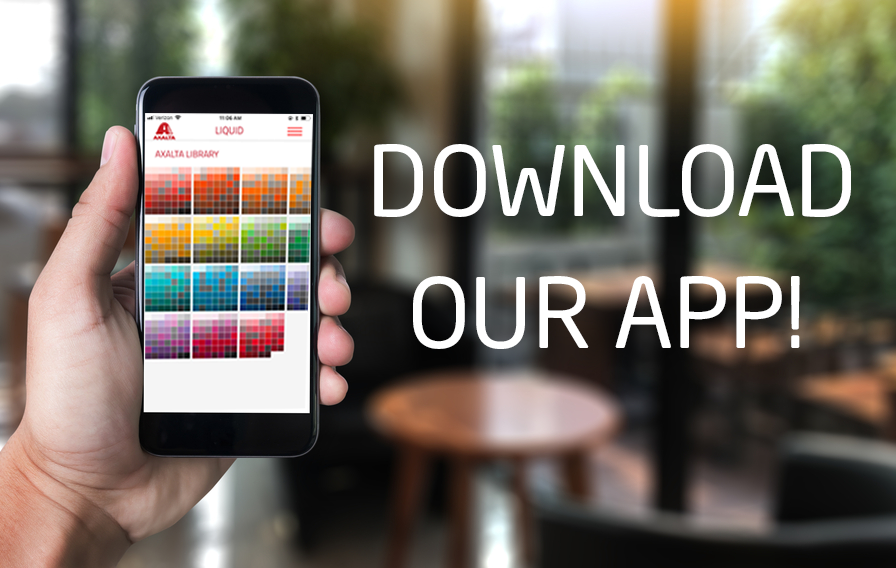 Our award winning color matching app is your go-to tool to find the right color match in seconds! Save your matches, request color chips and explore the Axalta color library.
Get on the App Store
Get on Google Play
Alesta Decorative Powder Coatings
---
Alesta decorative powder coatings deliver superior edge coverage and optimum film build with no primer required. An environmentally acceptable choice, these powder coatings are free of solvents and virtually free of VOCs and HAPs. Even overspray can be reused, therefore reducing waste.
Wide array of RAL and standard colors and surface effects, as well as a broad range of innovative solutions such as high temperature resistant, anti-graffiti, low energy, antimicrobial, anti-gassing, ultra premium weathering and non-TGIC polyesters.
The combined considerations of cost, environmental acceptability, worker safety and ease of use make Axalta powder coatings a bright choice for the finishing industry.
Alesta powder coatings deliver superior coverage and transfer efficiency so you can get more done in less time. But higher yields are just the beginning. Our robust formulations minimize line stoppages and maximize finish uniformity. Plus, our team is dedicated to helping you find new ways to improve productivity and reduce overall costs—so you can deliver superior quality products while increasing profits.
Designed to meet the stringent performance requirements of the major agriculture and construction equipment manufacturers, Alesta powder coatings offer superior corrosion protection while maintaining the vibrant aesthetics of major OEM brands. Alesta protects and beautifies everything from crop harvesting machinery to bulldozers for construction sites.

Speak to a Sales Representative
---