Our sustainability strategy is to develop, manufacture and sell high performance coatings in a responsible manner.
Axalta has taken a deliberate approach to sustaining our business and addressing the sustainability goals of our stakeholders through the lens of our impact on the environment, social performance and governance. We formed a new Environment, Health, Safety and Sustainability Committee of our Board of Directors in 2017. Following this, we established four overarching goals, endorsed by the Committee, to guide our company's approach to sustainability moving forward:
Differentiate Axalta in the marketplace to grow our business, especially with customers who value suppliers with a strong sustainability track record
Build stakeholder confidence in Axalta's ability to minimize or manage risk along our value chain and maintain our license to operate
Anticipate emerging trends of the end-markets where we have the potential to support customer and societal sustainability goals
Utilize the company's commitment to sustainability to attract, retain and develop the best talent in the marketplace
We focus our efforts, and this report, on four key areas: technology, operations, our people and corporate social responsibility activities in our communities. Employees throughout our business globally are engaged in responsible manufacturing processes, customer engagement and community programs. Our sustainability journey, including how we govern sustainability at Axalta, and performance is detailed throughout this report.
Throughout 2017, Axalta conducted a materiality assessment to identify the most important sustainability focus areas for the company. Following this, we are now at the point in our journey where we are setting specific targets for performance in those key areas. These targets are discussed in detail in the Sustainability Goals section and throughout the report. We are committed to sharing our progress against these goals in future reports.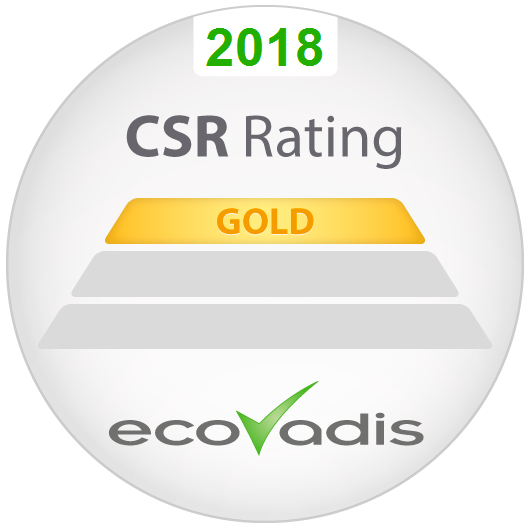 Axalta received the EcoVadis Gold Star award for our sustainability programs as a supplier that meets requirements associated with environmental, labor, fair business and procurement practices. This award is granted to the top 5 percent of EcoVadis survey participants.
Engaging with Industry Organizations on Sustainability
Axalta is a member of leading industry organizations that bring industry partners related to sustainability together to develop standards and common approaches to public policy matters and identify emerging issues that can affect the coatings industry and our customers.
Axalta's Chairman and CEO held a two-year term as the Chairman of the American Coatings Association (ACA), the coating industry's association in the United States that represents paint and coatings manufacturers, raw materials suppliers, distributors and technical professionals. Axalta sits on ACA's Sustainability, Product Stewardship, Environmental Management, and Occupational Safety and Health Committees, among others. The ACA is also the Secretariat of the International Paint and Printing Ink Council (IPPIC), an international body that represents national and regional coatings industry associations in Europe, Asia, Latin America and North America. Axalta executives in different countries participate in their respective industry bodies.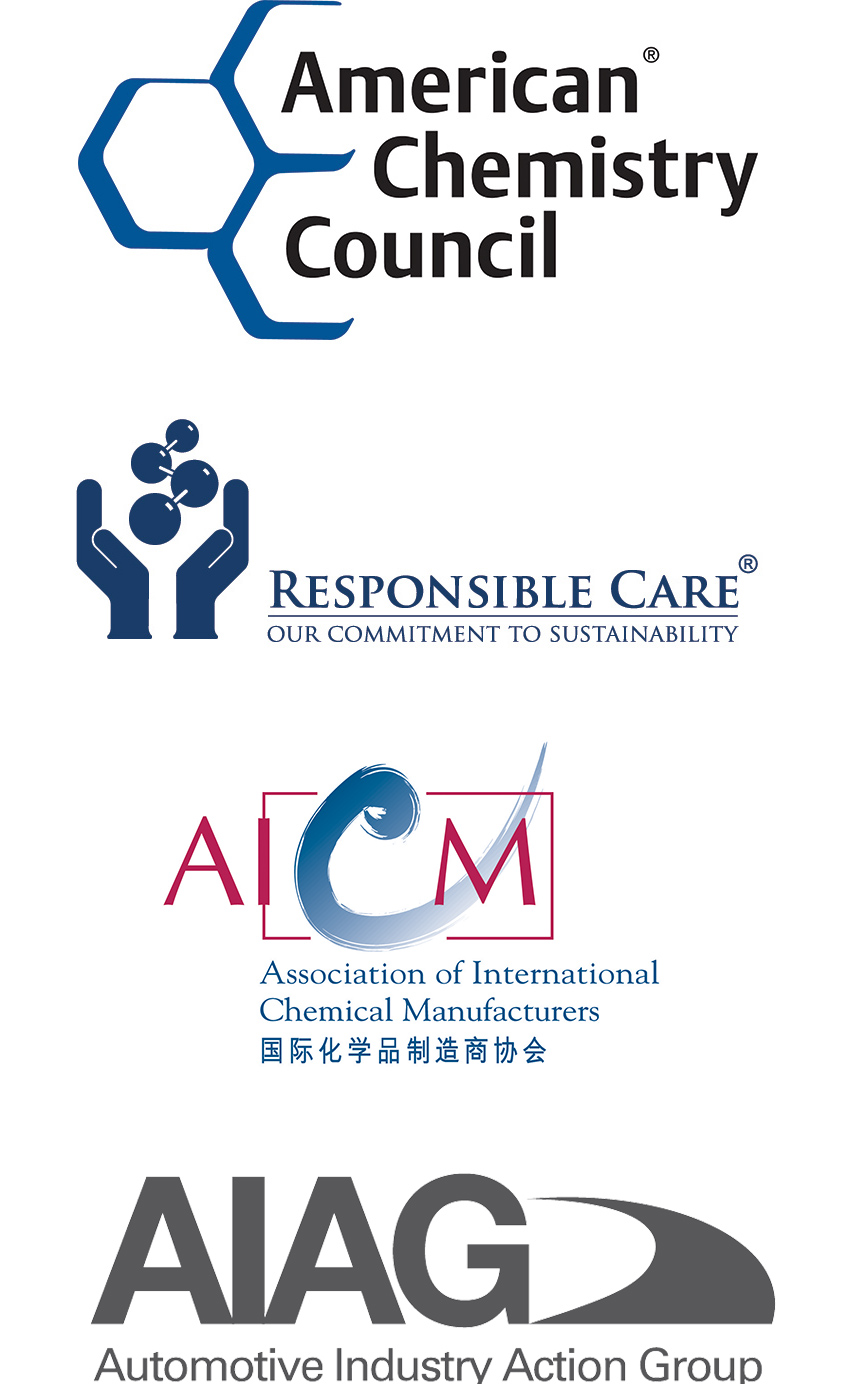 Axalta also belongs to the American Chemistry Council (ACC), which provides advocacy, guidance and voluntary standards for its diverse set of company members engaged in the business of chemistry operations. The ACC's Responsible Care® program is the cornerstone of Axalta's environment, health and safety program. Axalta is also a member of The Association of International Chemical Manufacturers (AICM), based in China, which adheres to Responsible Care.
Axalta is a member of the Automotive Industry Action Group (AIAG) which publishes Global Automotive Sustainability Guiding Principles for ethical behavior, environmental performance, and human rights and working conditions in its members' supply chains. The AIAG works with its members, including retailers, suppliers of all sizes, automakers, manufacturers, service providers, academia, and government, to streamline industry processes via global standards development and harmonized business practices. Adherence to the AIAG's Global Automotive Sustainability Guiding Principles and the Global Automotive Sustainability Practical Guidance, developed in conjunction with European-based Drive Sustainability, is required for companies that supply AIAG members.