At Axalta, we are fortunate to employ some of the best talent in the industry. To continue our long-term success as a global business, we need to provide opportunities for our employees to learn, develop and grow in their careers.
We launched the Built for Performance talent development and performance management system (BPP) in 2014. One element of this system is our performance management process that recognizes and rewards employee behaviors that best reflect Axalta's values, and aligns employee goals with their role and manager expectations. We continue to refine our BPP system and in 2016, added Key Talent consideration to identify employees who could be part of our internal workforce planning process for critical roles and succession planning for leadership roles.
Goal
Continue to develop a consistent framework of career development for entry, mid-career and executive level employees.
As part of our Key Talent development efforts, we launched our Leadership Development Program in 2014, which focuses on developing our next level of leadership around the globe. Through the end of 2017, we conducted five programs and nearly 100 high-potential employees completed the program.
In the Americas during 2017, the Management Foundations training program was launched for all of the 2017 North America supervisors and managers. We held 19 training sessions and over 200 participants were trained through the program. Our Asia-Pacific region launched the Building Leadership Skills Program in 2016 for our entry-level managers, focusing on the transition from individual contributor to people leader. Nearly 60 employees have benefited from two sessions of the program, which focuses on self-directed learning coupled with assessments, classroom training, action learning and coaching. In China, more than 700 employees have participated in 30 course offerings that build organizational competency.
In support of our mid-career professionals in North America, we launched the Axcelerate program in 2016. The target population is mid-career professionals determined to be potential successors for regional business and functional manager and leadership roles. The focus of the program is to engage and retain high-potential employees by providing meaningful and cross-functional development opportunities for the purposes of developing them for the future. To date, 35 employees have graduated from the program.
Society of Women Engineers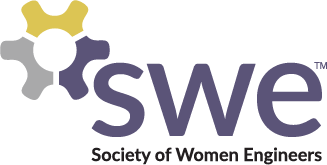 Innovation through technology is a core strength of Axalta and our women technologists are a vital constituency of our global Technology organization. Axalta is committed to further support the continued growth, development and career opportunities our women technologists by supporting their membership, engagement and active participation with the Society of Women Engineers (SWE). Additionally, Axalta participates in the annual national SWE conference, leveraging this platform to recruit new women technologists.