We depend on hundreds of companies around the world to supply us with the raw materials, products and services that we use to manufacture the highest quality products and ensure that those products reach our more than 100,000 customers on time.
We manage our relationships with these important business partners through a global network of direct and indirect materials category and logistics managers. In addition to meeting our exacting standards for performance every day, we also expect our suppliers to behave ethically and hold them to the same standards we expect of ourselves.
The Axalta Supplier Code of Conduct
The backbone of our commitment to sustainable sourcing is the Axalta Supplier Code of Conduct, which ensures that our suppliers adhere to the same values and behaviors that we do. We expect our suppliers to adhere to the provisions of the Code. We reserve the right to take the appropriate steps to ensure compliance with the Code, including the use of third-party audits and, if necessary, termination of our relationship with a supplier. The provisions of the Code are also reflected in our standard supplier contract terms and conditions.
Human Rights
A fundamental respect for human rights underlies both our Supplier Code of Conduct and Code of Business Conduct and Ethics, to which all Axalta employees must adhere. We abhor and condemn the use of child labor, forced labor or slave labor and are committed to treat workers fairly, with dignity and respect. Our own operations and those of our suppliers must comply with national and international laws and norms designed to respect human rights. This includes an understanding that our suppliers comply with the California Transparency in Supply Chains Act of 2010 and the U.K. Modern Slavery Act of 2015.
Our human rights principles are aligned with several international protocols including, but not limited to:
The UN Global Compact
The UN Universal Declaration of Human Rights
The Global Sullivan Principles
The ILO Declaration on Fundamental Principles and Rights at Work
Goal
Utilize our Supplier Sustainability Risk Management Program to regularly evaluate our supply chain to ensure human rights issues are identified and addressed.
The Minerals Supply Chain
Axalta is committed to the responsible sourcing of minerals and requires suppliers to purchase conflict- free minerals. Our views and requirements of suppliers are set forth in the Axalta Conflict Minerals Policy. As Axalta does not purchase directly from smelters, we work diligently with our suppliers and rely on them to identify sources of conflict or 3TG minerals and declare the conflict minerals status of the products they sell to us. Axalta is a member of the Responsible Minerals Initiative (formerly the Conflict-Free Sourcing Initiative).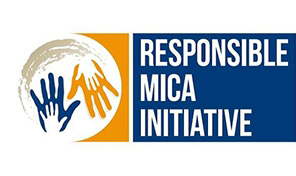 Our commitment to sourcing minerals responsibly is reflected in our response to allegations of child labor used in the mining of mica, which is used in many automotive components. Axalta and other coatings companies use pearlescent pigments to provide special effects in selected vehicle coatings. These effects can rely on the use of natural mica, which has been associated with the use of child labor. We require suppliers to purchase mica and other minerals that have not been mined in an environment that permits child labor or any other labor practices that infringe on human rights. Additionally, we have worked closely with our pigment suppliers to map their supply chains and understand the systems they have in place to ensure that their supply chains are free of child labor and other human rights abuses. We also have engaged with and provided additional guidance and support to suppliers to enable them to meet our requirements.
To further address concerns about child labor, in 2016 we were among the first companies to help establish the Responsible Mica Initiative (RMI), a multi-stakeholder organization composed of companies in the cosmetics, clothing, coatings and electronics industries and which also includes non-governmental organizations among its members. The RMI characterizes itself as a "do-tank" whose goal is to empower local communities where mica is mined in India to prevent child labor by enhancing enforcement of child labor laws, providing education programs for children and improving transparency of the local mica supply chain.
Supplier Sustainability Risk Management
Supplier management also calls for ongoing assessments of our supply chain to ensure compliance with our Code. Axalta's Supplier Sustainability Risk Management Program evaluates potential suppliers to ensure they will meet our standards. The program also enables us to review existing suppliers and build capacity on sustainability risk management. In the event of non-conformities, remediation measures will be requested. Axalta buyers are trained in the application of the methodology used to evaluate suppliers.
Supplier Diversity
Axalta is committed to creating a supplier base that reflects the faces of the communities we serve by enabling small businesses and those owned by minorities, veterans, disabled veterans and women to fully participate in Axalta business opportunities. We increased our spending on indirect materials supplied by diversity-qualified businesses in North America by 54 percent between 2015 and 2017.
Goal
Continue to identify and increase the number of qualified diverse suppliers to support Axalta's North American operations.
Logistics
Our global logistics organization is committed to ensure that our customers receive products on time and in as cost effective and sustainable manner as possible. We use a third party logistics company to enable us to reduce the number of vehicles on the road by consolidating shipments or combining our products with those of other manufacturers to optimize the use of space on trucks going to the same destination.
Axalta also uses pooling services for certain regional deliveries to combine multiple Axalta shipments destined for the same region onto a single vehicle and driven on the long, common leg of the trip to a regional hub. There, the products are reloaded onto smaller vehicles for "last mile" delivery. Shipment pooling can reduce the number of vehicles on the road and the congestion, fuel consumption and emissions that would come with them.
In Europe, we've continued to maximize capacity of delivery trucks by multi-stacking pallets and boxes on shelves—not on each other—to optimize use of the interior volume.