HOW THE ULTRA PERFORMANCE ENERGY SYSTEM AND DIGITAL COLOUR MANAGEMENT HAVE CHANGED EVERYTHING FOR A FINNISH BODYSHOP
---
The combination of the Ultra Performance Energy System and Digital Colour Management has transformed working practices for Bilia in Southern Finland. Together, they are delivering higher productivity, faster throughput and significant energy savings while the painters are enjoying new, more flexible ways of working.
Improved workflow
No conflict zone anymore
Less crowded mixing room
Waiting time eliminated
Unnecessary painter movement reduced to minimum
Fully wireless and always up-to-date cloud-based system solution
Bilia is the largest Volvo dealer in Southern Finland. Its damage repair operations are based in Kaivoksela which focus mainly on insurance company work, employing 14 panel beaters and nine painters. In a typical week they complete between 50–100 jobs but sometimes even more.
HIGHER PRODUCTIVITY. LOWER ENERGY
Cromax Digital Colour Management tools are also speeding up workflow. The bodyshop uses the ChromaVision Pro Mini spectrophotometer for colour measurement which marks a major step forward compared to using colour decks in the past. The old method was both time-consuming and never 100% reliable but the ChromaVision Pro Mini is easy and straightforward to use, giving highly accurate results they can count on.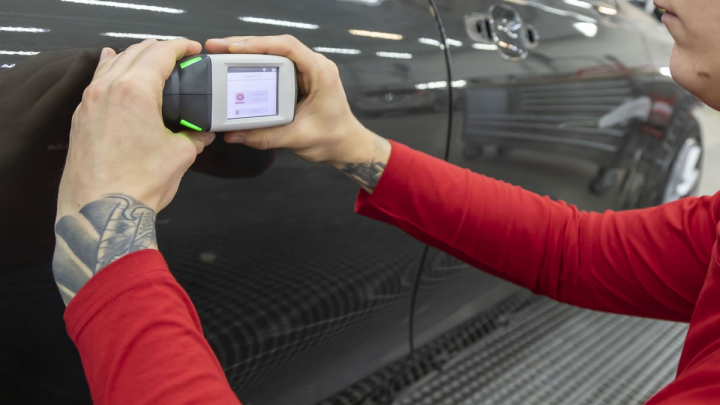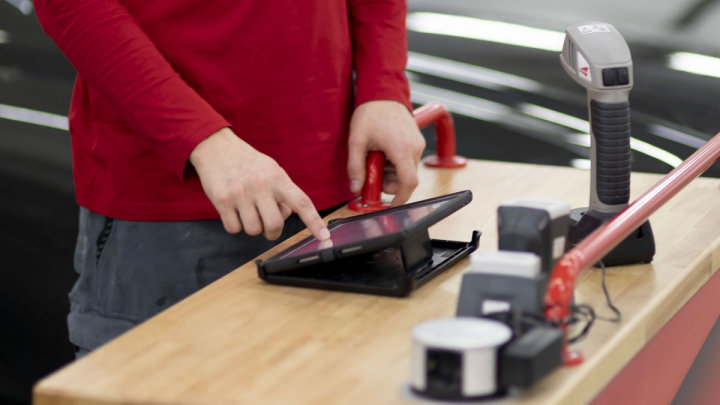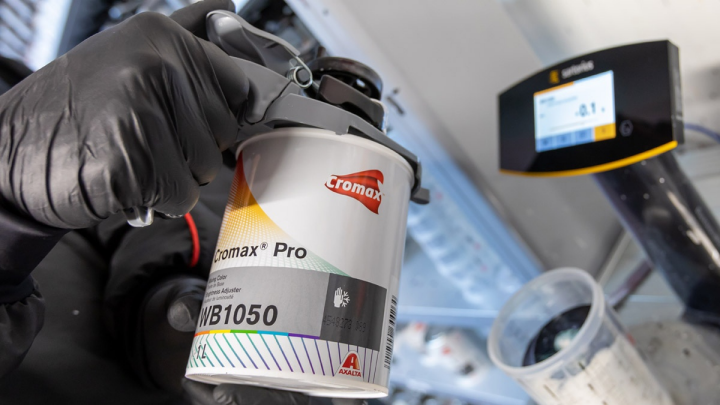 Formula searches are carried out using ChromaWeb, Cromax's cloud-based formula database. Using the input transferred wirelessly from the ChromaVision Pro Mini, it not only generates the perfect paint formula but sends it directly to the scales in the mixing room.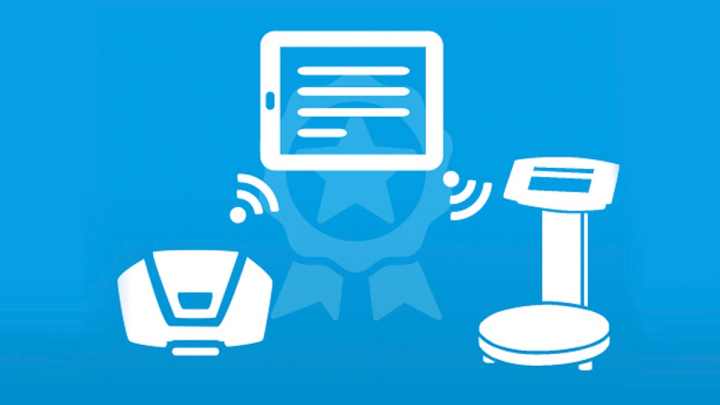 HIGHER COLOUR ACCURACY. MORE WORKFLOW EFFICIENCY
According to Car Refinisher Niko Lindholm, Cromax innovations have completely changed the daily work routine and dramatically improved turnaround times a Bilia. Just one example: he and his colleagues used to only apply surfacer at the end of the day in order to give it time to cure overnight but now they can apply Ultra Performance Non-Sanding Surfacer anytime. It makes the planning, scheduling and execution of work so much more flexible than before, resulting in much higher productivity.
The bodyshop also uses the latest Cromax Pro waterborne basecoat and fast drying CC6750 Ultra Performance Energy Clear. "CC6750 is an excellent clear," says Niko, "with very good shine, good film thickness and really easy spray characteristics". Used with Cromax Pro, there is now no longer any need to use an activator for the basecoat which helps make the whole process faster too.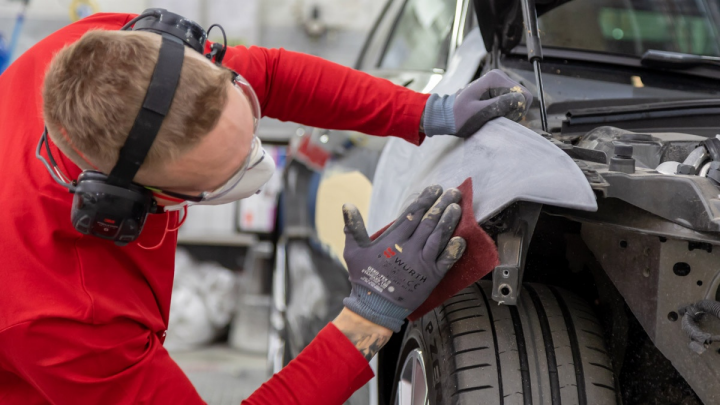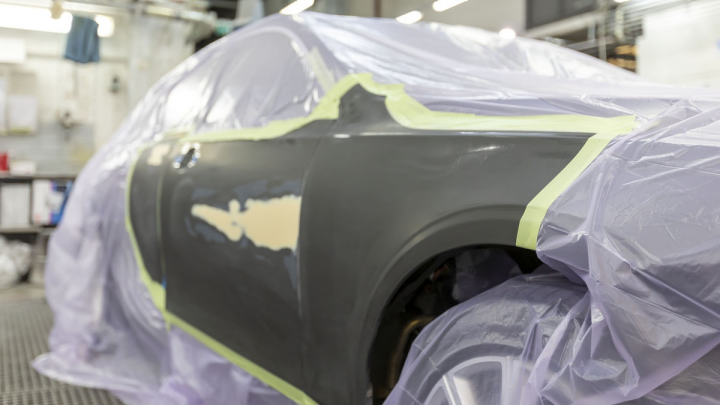 The shorter drying times of the Ultra Performance Energy System allow Bilia to maximise throughput at busy times. Alternatively, at less busy times, they can take advantage of the system's fast air-drying properties which enables them to save energy costs by not using the heaters. It really is the best of both worlds: high speed and low energy.
FEWER BOTTLENECKS. MORE PRODUCTIVITY
These heat maps demonstrate the efficiency gains achieved at Bilia. Working from mobile workstations and using wireless Cromax Digital Colour Management tools, foot traffic (particularly in and out of the mixing room) has been dramatically reduced as refinishers spend more time at their cars and less time walking between different locations in the body shop.
THE TOTAL SYSTEM FOR ULTRA PERFORMANCE
Together, the Ultra Performance Energy System and Cromax Digital Colour Management have transformed the way that Bilia operates. Jari Pitkänen, Bodyshop Supervisor, says that they have "accelerated job throughput and made it possible to book more jobs". He points in particular to the fast drying times and colour accuracy as well as the productivity, speed and energy savings the systems bring. In addition, his refinishers get regular training on new products as well as the chance to visit the Cromax Training Centre in Belgium for the latest advice and professional tips. Asked for a single word to sum up his Cromax experience, Jari says: "The first word that comes to mind is 'confidence'. Everything has worked really well with Cromax and if we ever need help we can get it really fast.